There's nothing like a satisfied customer to spread the word about a product. And as surveys show, EV owners number among some of the most satisfied customers on the planet.
Will those positive vibes translate into word-of-mouth advertising? If they do, it could increase the rate of EV adoption worldwide.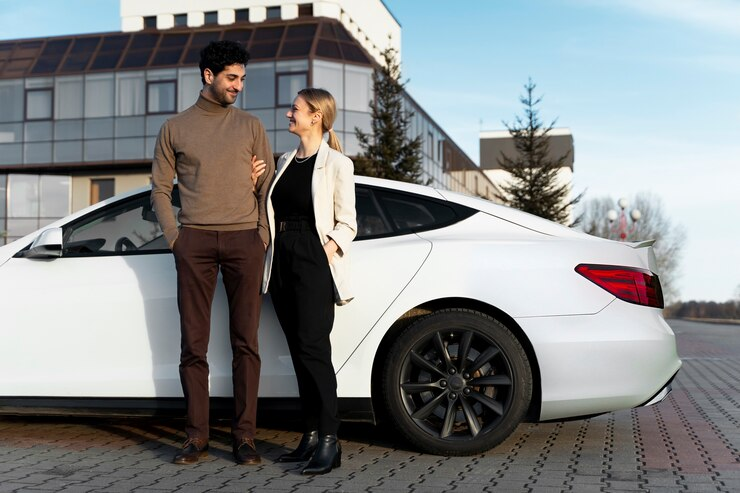 Image via Freepik
EV charging companies have much to gain by making sure their customers go out and spread the word about how easy, convenient, and budget-friendly charging an EV can be.
We've seen it happen. Often, these days.
This past weekend, an EV skeptic pulled up to a gas pump and saw a driver in the other lane charging his EV. A conversation ensued; the EV driver told him how economical and convenient charging is, and the once-skeptic jumps back into his car, vowing to buy an EV the next time he's shopping for a vehicle. Once the pump printed out the triple-digit receipt for his gas-guzzling pickup, he was about ready to drive over to the dealership that very day.
That's word-of-mouth advertising. Happy customers sharing their experience with others, be they friends, family — or even strangers.
Since range anxiety is one of the top objections people raise in EV adoption, EV charging companies can provide the sorts of customer experiences that drive people to tell others. Customer satisfaction and the enthusiasm it generates can be the most effective tool in your marketing toolbox.
Word-of-Mouth Advertising: Effective and Free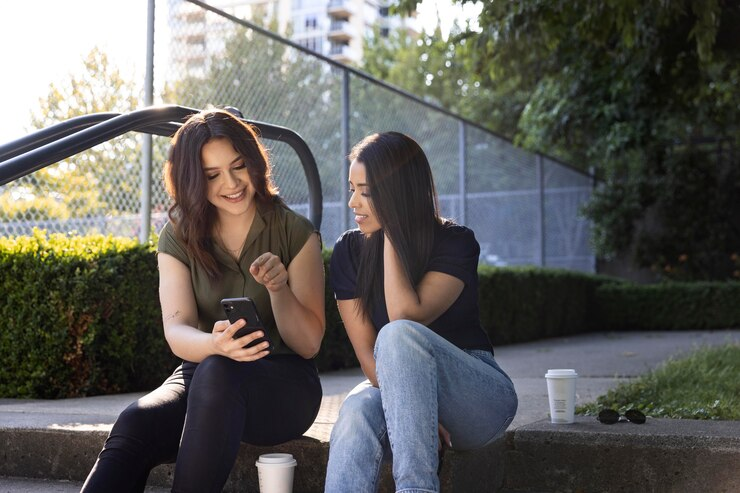 Image via Freepik
It might surprise you how effective word-of-mouth advertising can be. Word-of-mouth advertising generates five times the sales of paid ads, as Semrush's Georgi Todorov points out.
Additionally, Todorov says, 90 percent of customers are likelier to trust a brand another person recommends — even if that person is a stranger. That makes word-of-mouth advertising more effective than Facebook, Google, or X, formerly Twitter.
Even better — it's free. Delighting your charging customers doesn't cost a dime.
When you give your customers a great experience when they charge their cars, that experience will no doubt translate into positive word of mouth for your brand and EVs in general. The easier you make it for them to lose their range anxiety and enjoy their car, the more satisfied they will become.
The happier they are with their EV charging experience, the more likely they will be to share that experience with their friends and families. If companies want to encourage EV adoption, word-of-mouth advertising should play a central role. That starts with providing them with an experience they'll want to share.
Overcome the Inconvenience Challenge and Encourage Enthusiasm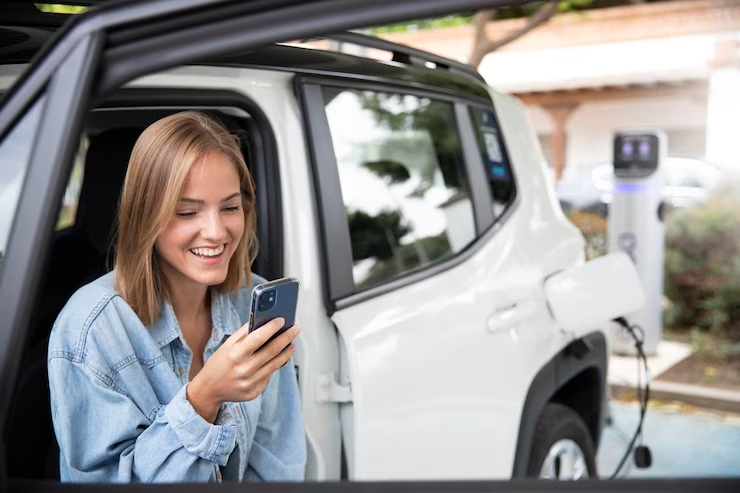 Image via Freepik
Although long-time EV owners have a high level of enthusiasm for their vehicles, charging companies still have some ground to make up with new owners. An early 2023 survey saw an uptick in the number of formerly mainstream car owners trying an EV for the first time, up 11% over 2022. However, this segment also reported a "qualm with public charging availability" since they still lacked access to the Tesla Supercharger network.
Although that access is opening up to non-Tesla brands, EV charging station companies can do more to give those first-time EV adopters the easy access they need to build even higher levels of enthusiasm. The better your charging infrastructure serves their needs, the more likely they'll be to ease their friends' and families' worries about charging availability.
After all, as a Nielsen study showed, 92 percent of consumers worldwide trust recommendations from friends and family more than any other type of advertising. Even a startup EV charging station — with excellent service — can earn those kinds of recommendations.
But Can EV Owner Enthusiasm Overcome the Current EV Glut?
The EV industry went through a rough patch in the summer of 2023. As Forbes' Alex Knapp points out, EV inventory is piling up on US car lots. Three times the number of EVs sit idle on those lots than at the same time last year.
Ford just slashed the price of its EV pickup, the F-150 Lightning, as did Tesla on its Model Y and Model 3 to ease the glut before the 2024 models roll in. Worries over interest rates and the economy, along with a decreasing demand for electricity overall, also contribute to buyer resistance, says Knapp.
EV Charging Companies Play a Key Role in EV Customer Satisfaction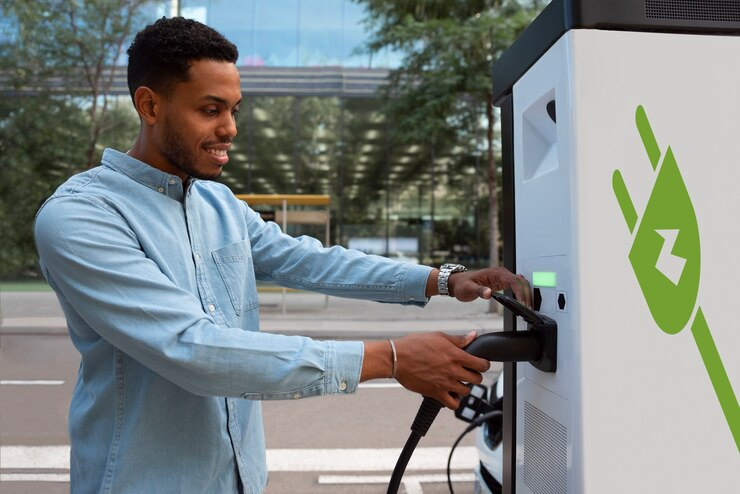 Image via Freepik
But there's a bright spot on the horizon. Not only will user satisfaction help in the long-term prospects for EV adoption, but EV charging stations themselves can play a part in changing buyers' minds.
First of all, as Knapp reports, the nation's public EV charging infrastructure is growing at a steady rate. The more investments companies make in expanding their charging offerings, the more likely their customer base will grow.
However, they, too, have a customer satisfaction gap to make up, as a recent J.D. Power study shows. The study reported that customer satisfaction with DC fast chargers declined by 20 points from 674 to 654 year over year. Level 2 charging also earned the ire of consumers, decreasing by 16 points from 633 to 617.
It's not only availability, the study found — although it is a concern. Range anxiety factors into the equation as well. But there's more. EV charging interoperability, inconvenience, costs, and speed also create dissatisfaction among EV owners.
Now's the time for the EV charging industry to provide more charging stations, cut costs, and increase convenience. The survey found that one out of five attempts to charge at a public station fails.
Long lines and chargers that don't work can only increase frustration, not satisfaction. We in the EV charging infrastructure industry can do better. We must, or our customer base will shrink, not grow.
As for interoperability, Tesla has begun to make its chargers available to owners of non-Tesla vehicles. Charging stations that partner with Tesla to give their customers a choice will build customer loyalty, as will those charging station manufacturers that produce chargers with increased charging speeds.
EV Automakers, Too, Are Doing Their Part to Boost Adoption
Another J.D. Power survey indicates that range anxiety remains among Americans' top objections to buying an EV. Having a vehicle with a longer range — one that could accommodate a day's journey — could go a long way toward easing that anxiety.
Easing that anxiety, in turn, will make them happier customers. Happier customers, more word-of-mouth advertising.
For pickup aficionados, Chevrolet will introduce its long-range Silverado EV this fall. This pickup outdoes the gas-powered version in several key areas but shines regarding range. Tests show that it will get 450 miles from a single charge — a game-changer for buyers who balk at EVs due to range anxiety.
Lucid and Tesla have both produced cars that get more than 400 miles to a charge. And, when Toyota brings its solid-state EV battery to market, drivers can choose a budget-friendly car that gets an incredible 745 miles from a full charge. Even better, if nanoFlowcell gets its flow battery-powered prototype into full production, buyers could be looking at an electric car with a 1,200-mile range.
Taking EVs Mainstream Depends on Happy Customers' Word of Mouth
The J.D. Power survey cited earlier also indicates that satisfying newer EV buyers is the key to wider EV adoption nationwide. EV charging infrastructure providers, from charging station owners to equipment manufacturers, can play a central role in boosting the EV ownership rate with more reliable service, faster charging equipment, and more stations throughout the US.
Discover the Latest EV Charging Technology at the EV Charging Summit & Expo
To meet the challenge prospective new EV buyers pose, EV charging infrastructure providers need to learn more about the technologies that will power the nation's transition to EVs — and how they can put those technologies to work for their customers.
At the EV Charging Summit & Expo, your company can do exactly that. Whether it's discovering new technological breakthroughs that can help you provide more reliable service or learning to put word-of-mouth advertising to work for your EV charging infrastructure business, you'll have access to the most brilliant minds in the EV charging industry.
Don't wait to secure your place among the nation's top EV charging infrastructure providers. Register for the next event today!