Electric vehicles have been out of the question for many rural dwellers, especially for pickup-owning farmers and ranchers, who typically live and work in remote locations. Chevy's 2024 Silverado EV, with its massive 450-mile range, can go a long way to lessening these essential workers' range anxiety and open their minds to EV adoption.
In this post, we're going to review the highly anticipated release of this game-changing EV and its likely impact on EV adoption in rural America.
The 2024 Silverado: A Test Case in Rural EV Adoption
With the nation's largest rural population, Texas could be the test case in the 2024 Chevrolet Silverado EV's late-2023 launch. Its wide-open spaces might be the stuff of cowboy dreams, but they're also a nightmare for EV owners. As Aarón Torres reports in the Dallas News, Texas lags behind other states in EV adoption.
As a result, the state's lack of EV charging infrastructure keeps Texas EV owners in constant range anxiety – wondering if their vehicle will make it to the next available charging station. Ranchers and farmers, who need a wealth of open acreage to raise their crops and livestock, would face an even more formidable challenge to fuel up should they consider an EV pickup their daily driver.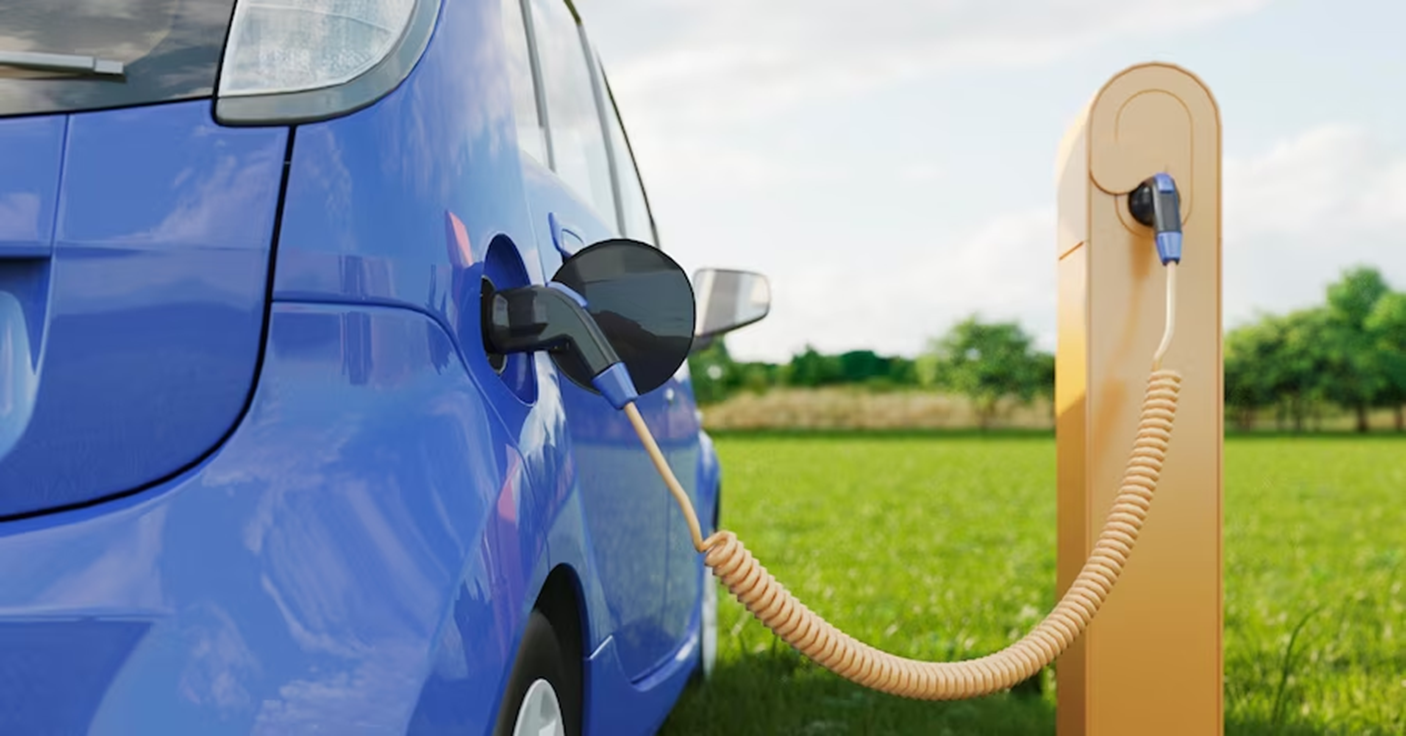 Image via Freepik
With only 18.7 EV charging stations available for each 100,000 Texas residents, the state has a long way to go to compete with the nation's top-10 EV-adopting states, each of which has "at least 55 charging stations per 100,000 residents," according to Torres.
Silverado Already a Favorite Among Rural Dwellers
Enter the 2024 Silverado EV. Since its gas-powered siblings number among farmers' five top pickups, it already has the edge over other models in dependability and trust. But that's not all.
The EV's 450-mile range can get even the most remote rancher to the rodeo and back without a hitch. That game-changing capability can convince even the most stubborn ranch hand that an electric pickup is his best option.
The Horses Under the Hood in the EV Silverado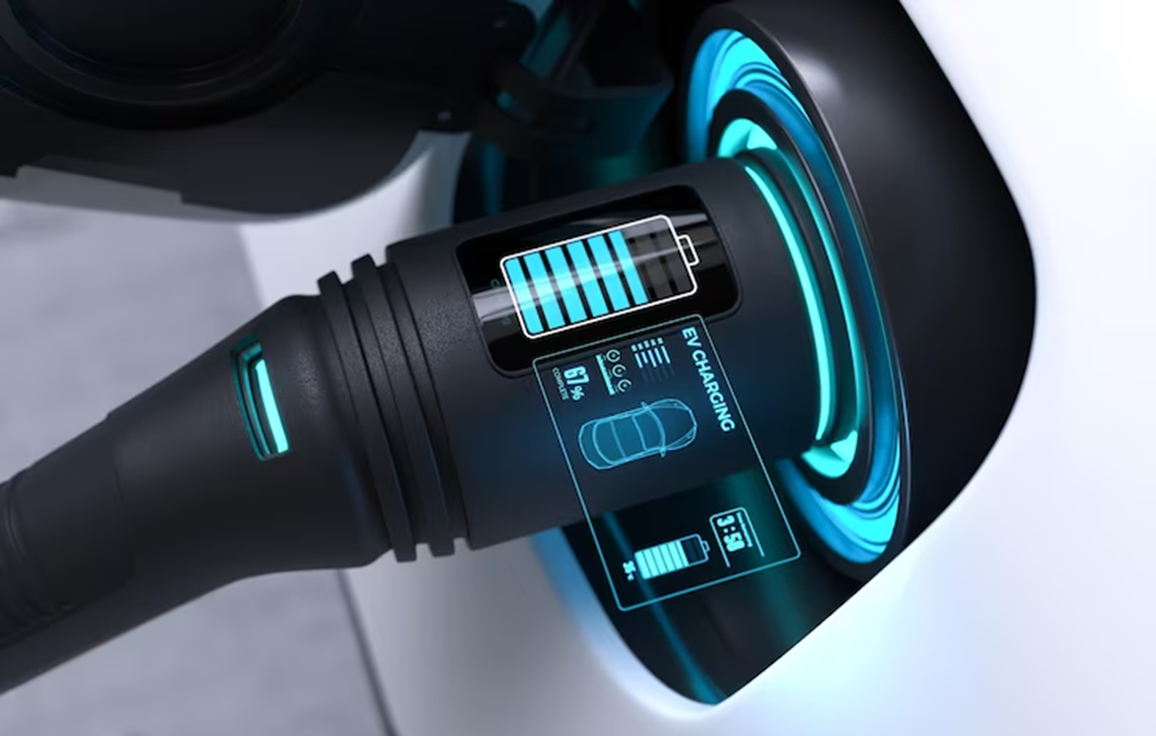 Image via Freepik
Whether hauling hay or hogs, you need horsepower to get your load off the block and down the road. Chevy's EV Silverado packs a whopping 664 horsepower under its hood, 200 more than its most powerful gas-powered model, as Car and Driver's Caleb Miller points out.
Torque, too, gets a boost in the EV model. With 780 lb-ft of torque, the electric Silverado makes the gas model's 460 lb-ft look paltry by comparison. With those numbers, the EV version can go from 0 to 60 in less than 4.5 seconds, one second faster than the top-of-the-line gas Silverados.
Top-of-the-Line Design
And with its sleek design a cut above the gas model, it performs as well strutting its stuff on the street as it does hauling hay during the week. Inside, its 17-inch center display gives you almost four more inches of visuals than the gas-powered Silverado's display.
In the New EV Silverado, the Pros Outnumber the Cons
There are a couple of downsides to the EV Silverado, possibly due to its "much heavier" weight, as Miller hints. It can only carry a payload of 1,300 pounds instead of the gas version's payload of nearly a ton. And, the work truck version can tow only 8,000 pounds instead of the gas-powered Silverado's 13,300 maximum towing capacity, as a Cars.com post points out.
But with its expanded cab cargo space and dual-motor all-wheel drive, the Silverado EV can go practically everywhere, even into rugged rural terrain. And the truck's high-end version, the RST, will have a 20,000-pound towing capacity, well over the gas-powered model's towing ability.
Expect to put aside a hefty chunk of change if you're considering the RST model. It should arrive late in 2023 for around $105,000, the perfect early holiday gift for farmers and ranchers looking for top performance and an eco-friendly footprint.
If you're an EV fleet owner, you can reduce your company's carbon footprint by replacing your gas-powered trucks with the EV Silverado work truck for only around $40,000 apiece. Individual owners will need to wait a bit to buy into this more affordable version. Its 450-mile range still blows other brands out of the water, as MotorTrend's Justin Banner advises.
Silverado Lays Down a Challenge to Other EV Brands – And They've Stepped Up to the Plate
Now that Chevy has paved the way toward longer-range EVs, other carmakers will be sure to catch up – and even pass the iconic American brand – in their rural appeal. Other brands will likely take up Silverado's challenge with Texas and other rural states adding more EV charging stations. After all, they, too, will want to take advantage of the growing rural EV market.
It's not just its range. The 2024 Silverado's other features, like its towing capacity, all-wheel drive, hefty horsepower, and rugged good looks, also factor into its rural appeal.
Don't forget the expanding market for pickups in long-distance commercial EV fleets. Construction companies and other businesses that need pickup trucks to transport people and equipment will likely choose pickup trucks to populate their commercial fleets, as For Construction Pros' Curt Bennink observes.
With the next-generation Silverado EV pickup's extensive range, commercial fleet owners who have never considered EVs will likely stand up and notice, especially given the Silverado EV version's increased performance compared to their gas-powered models. Other pickup brands won't want to leave money on the table, so they'll likely pump up their R&D departments to compete with the Silverado.
In fact, they have already begun.
Ford Steps Up to the Plate with Project T3
Image via Wikimedia Commons
With a 130-mile-per-charge deficit, Ford's current EV pickup, the F-150 Lightning, has a way to go to overtake the Silverado EV's massive range. While development is still under wraps, Ford executives promise that their next electric pickup, now nicknamed "Project T3," will be "updatable, constantly improving, and supports towing, exportable power, and endless new innovations owners will want," as a March 2023 MotorTrend interview revealed.
With Tesla and Chevy breathing down its neck, Ford has just slashed the price of its current F-150 Lightning in a nod to its "flagging demand," as a recent Washington Post article put it. Since the Project T3's features look to outdo the Silverado in its rural appeal – including its ability to serve as a generator – it appears that Ford is concentrating most of its efforts on creating a truck that will meet all the demands of rural pickup and commercial fleet owners.
Chrysler Parent Company Rams Chevy with Its 2025 EV Pickup
Although today's Ram falls well behind the new Silverado with its 350-mile range, the new Ram, set to debut in late 2024, will overtake the Silverado with a 500-mile range. In a recent Reuters interview, Carlos Tavares, Stellantis's CEO, promised that the truck would also outdo its competitors in towing capacity, charging speed, and other critical factors.
Tesla's Long-Awaited Cybertruck Finally Rolls off the Assembly Line
According to the Washington Post article cited earlier, the first car in Tesla's futuristic Cybertruck line has just rolled off the line. If it lives up to the hype, it will ramp up to 60 mph in 2.9 seconds and outdo the Silverado with its 500-miles-per-charge range, TopElectric SUV's Anjan Ravi reports. This is definitely a bow in the direction of rural customers who look to save on fuel costs without the range anxiety.
The EV Game's Afoot in Rural America
With increased range, more horses under the hood, and other features that outdo the Silverado's appeal, other EV carmakers are vying for the No. 1 spot among rural America's EV pickup owners. The time is right to jump in on longer-range, high-performance electric vehicles that can turn rural skeptics into true EV believers.
After all, as the Washington Post's Jeanne Whalen points out, a growing number of conservative, rural Americans are turning to EVs' common-sense appeal. EV carmakers have risen to the challenge with pickup trucks that will satisfy their needs. The 2024 Silverado, it seems, was the first trickle of a mighty stream.
Find the Latest EV and EV Charging News at the Next EV Charging Summit
With developments in EV technology on the rise, other carmakers look to get into the EV pickup game, too – all wanting to cash in on the growing rural market. Keep up with all the latest EV news by attending our next event.
Meanwhile, don't miss a single story on the fast-developing EV charging industry. Subscribe to our blog today!
Featured image via Wikimedia Commons.