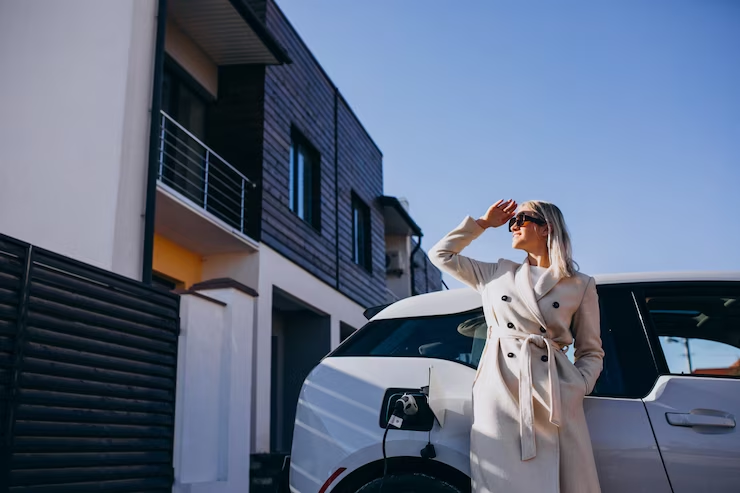 Image via Freepik
Sales of electric vehicles (EVs) in the US exploded in 2022, increasing by 55% over the previous year. Projections show that this number is likely to rise during the next few years, as an International Energy Agency report indicates.
If you're looking into investing in EV charging stations for your commercial or residential real estate, you need to get in on the ground floor of this growing trend. After all, you want to offer the type of amenities to attract the typical EV customer – a youthful, upscale demographic.
That's only the tip of the iceberg. Learn why EV charging is a great fit for real estate investors and developers looking to get top dollar for their properties below.
1. Many Rental Communities Lack Adequate Charging Infrastructure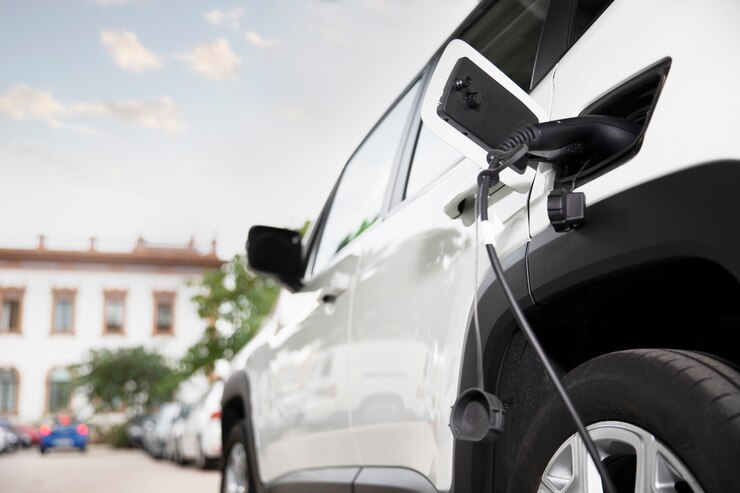 Image via Freepik
A 2022 Yale survey found that today's university students are more environmentally conscious than ever before. Fifty-two percent are "very or extremely concerned about the impacts of climate change."
When that crop of students hits the job market, they'll likely put their ideals into practice when they purchase a car or rent an apartment. If they opt for an electric vehicle, they will likely discover that charging facilities are hard to find. As the Associated Press's Gillian Flaccus points out, that's especially true in rental communities.
Even with federal and state EV infrastructure funding pouring in, more is needed for renters. This funding only covers locations along major highways.
But what about the renter who needs to charge up overnight to get to her job in the morning without going halfway across town to the nearest major highway? Unfortunately, that's the case with all too many renters, Flaccus reports.
Many renters have resorted to extension cords to charge their EVs. For landlords, that could well end in a nightmare. Charging draws more energy than an extension cord can handle, elevating fire risk or an electric shock.
Installing charging facilities on your rental properties lowers that risk considerably. And your property will have an edge over its competitors when EV-owning renters search for an apartment.
2. Using Third-Party EV Charging Providers Adds Convenience Without the High Cost
Mega corporations aren't the only ones investing in rental properties. Unfortunately, smaller-scale property owners find it challenging to create the cash to add EV charging infrastructure to their rentals. From wiring upgrades to meeting strict new codes, adding chargers to older properties can quickly become a financial headache for landlords.
Enter third-party EV charging providers. Cash-strapped landlords can partner with these companies to provide their tenants with EV charging at no cost to the property owner.
Here's how it works. These charging providers lease parking spaces from the landlords and install their charging equipment there. Then, they lease the spaces to tenants who own EVs. That way, even small-scale landlords can stay competitive with large apartment complexes with the cash to invest in EV charging facilities.
3. EV Charging Adds Customer Appeal to Your Commercial Property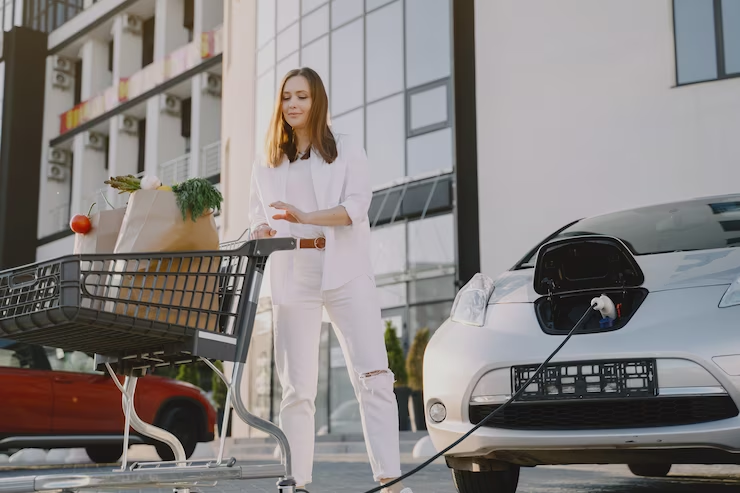 Image via Freepik
Whether leasing your commercial property to other businesses or using it for your own company, having on-site EV charging stations makes it more attractive to EV owners – a growing segment of the US population.
Just think of the convenience of charging your EV while you enjoy dinner, shop for groceries, visit your doctor, or conduct a financial transaction. In today's time-strapped world, that would be reason enough to choose your business over another.
For commercial property investors, adding EV charging infrastructure to the properties you lease to other businesses makes your property worth more to potential renters. That way, your tenants can offer the convenience of EV charging without installing it themselves.
Additionally, if you have tenants that plan to transition their commercial fleet to EVs, installing EV charging facilities on your commercial properties is a must if you want to keep their business.
4. EV Charging Stations Help Businesses Attract Quality Employees
Finding and retaining top employees is the top challenge businesses face, a recent American Payroll Association (APA) survey discovered. Give your company an edge in hiring when you install on-site EV charging stations for your employees and customers.
When your EV-owning employees know they'll have a fully charged vehicle awaiting them at the end of a long workday, they can relax and do their jobs without worrying about finding a charging station on their way home.
Since statistics show that reducing workplace stress is a major factor in retaining employees, taking even one stressor out of your employees' day makes it more likely that they'll stay. Also, if you're trying to ease your employees back into the office after two-plus years of remote work, providing them with EV charging capabilities can be the "carrot" that will entice them out of their homes and into the office.
5. Single-Family Investment Properties Also Need EV Charging Capabilities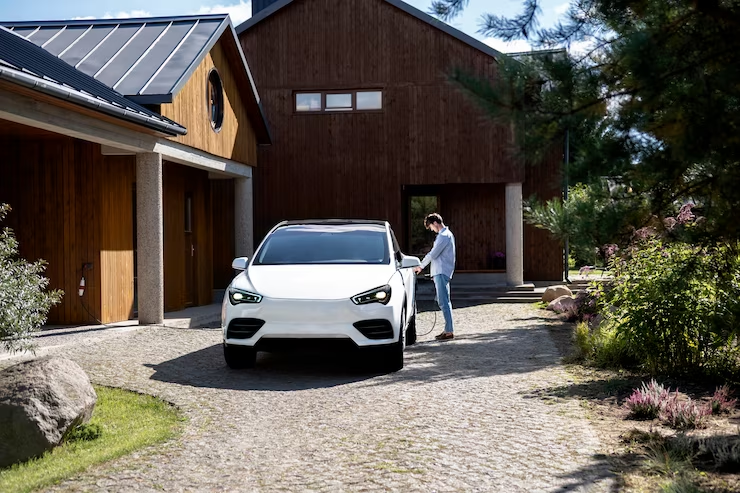 Image via Freepik
If your portfolio of properties includes single-family dwellings, consider upgrading them with charging stations before you sell or rent them out. With more and more people choosing electric or hybrid vehicles, it makes sense to install EV charging equipment to make your properties more attractive to buyers or renters.
Access to charging facilities is even more critical in rural locations, where multifamily properties aren't usually an option. Without EV chargers, rural EV owners will likely pass up your property in favor of another with EV charging capabilities.
Learn More About the Advantages of EV Charging for Your Real Estate Portfolio
Before you dive into installing EV charging facilities headfirst, it pays to take some time to learn from experts in the EV charging field. At an EV Charging Summit event, you'll be able to hear about the latest EV technology, network with business leaders who have installed EV charging facilities in their commercial and residential properties, and learn how to market your properties to prospective buyers and lessees.
Start your journey toward increased profitability for your real estate portfolio. Register for our next EV charging event today!