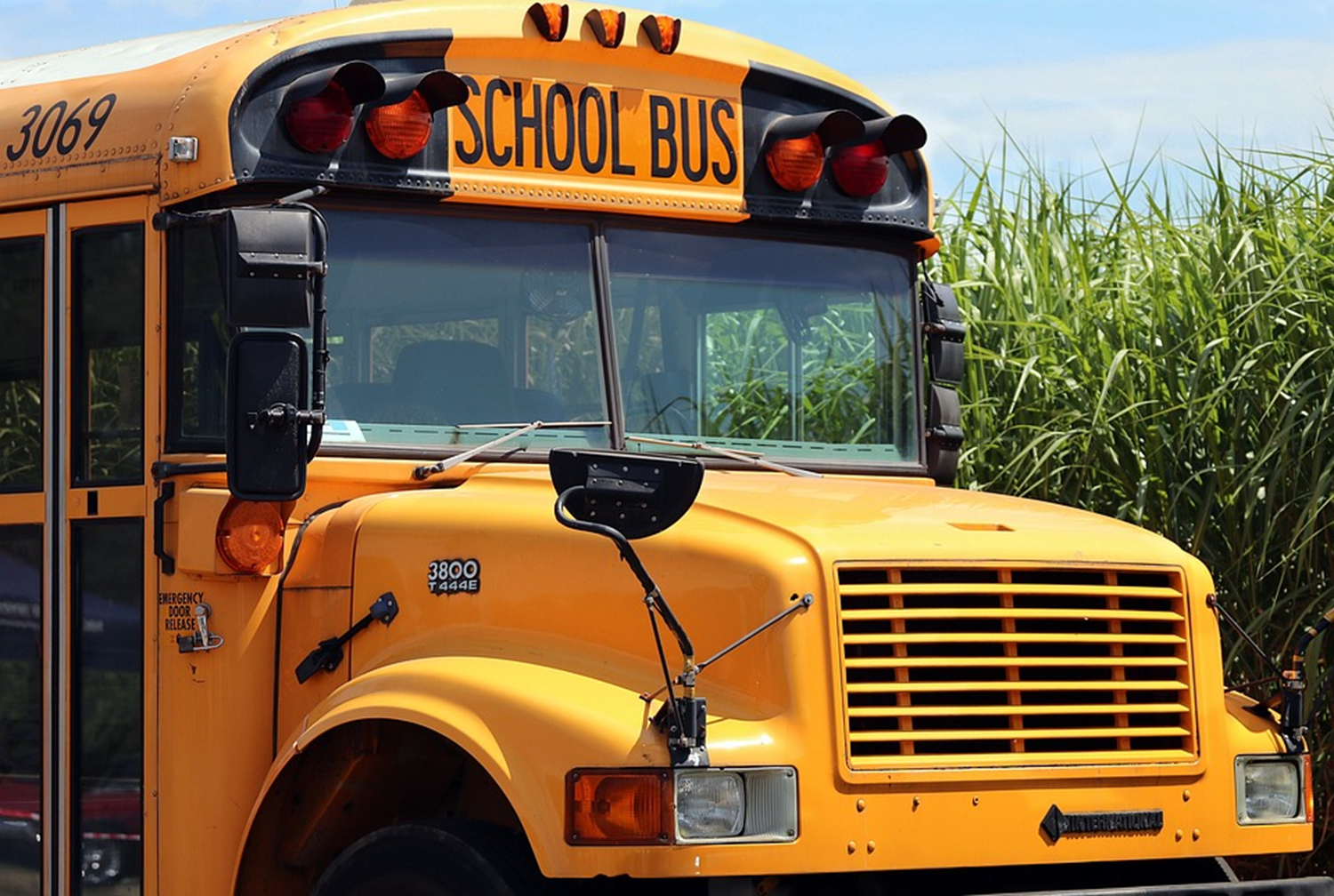 Image via Pixabay
What pumps out nearly 8 million metric tons of carbon emissions a year? Those yellow school buses that haul your kids to school and back, Canary Media's Jeff St. John points out.
Cutting out that pollution could go a long way toward providing better air for Americans to breathe. Even more importantly for parents, such a move could protect their children from breathing in hazardous fumes from the buses' current diesel engines. Transitioning to an EV school bus fleet can help do just that.
If your school district is considering switching its bus fleet to all-electric, you'll need to convince your board that going electric will be in your school's – and students' – best interests. Here are a few case studies from school districts that have converted their school buses to EV fleets:
Boston, Massachusetts
With a vision to convert its entire bus fleet into electric-powered vehicles, Boston Public Schools put that vision to the test when it introduced 20 electric school buses into its fleet. This EV fleet now transports 2,500 students daily from home to school and back.
The school system found the new EV school bus fleet transported the students "safely and reliably," setting the districts up for its next step, converting its entire fleet – 750 buses in all – to EVs.
The brainchild of Boston mayor Michelle Wu, one of the nation's emerging EV thought leaders, this program looks to reduce carbon emissions throughout the city and improve its students' overall health. Boston Public Schools superintendent Mary Skipper lauded the pilot program, calling it a "historic partnership…for the well-being of Boston's young people and their future."
Students, too, praised the bus conversions, Skipper noted. The students commended the new buses for their "quiet drive" and lack of exhaust fumes, giving school leadership the nod of approval for further implementation.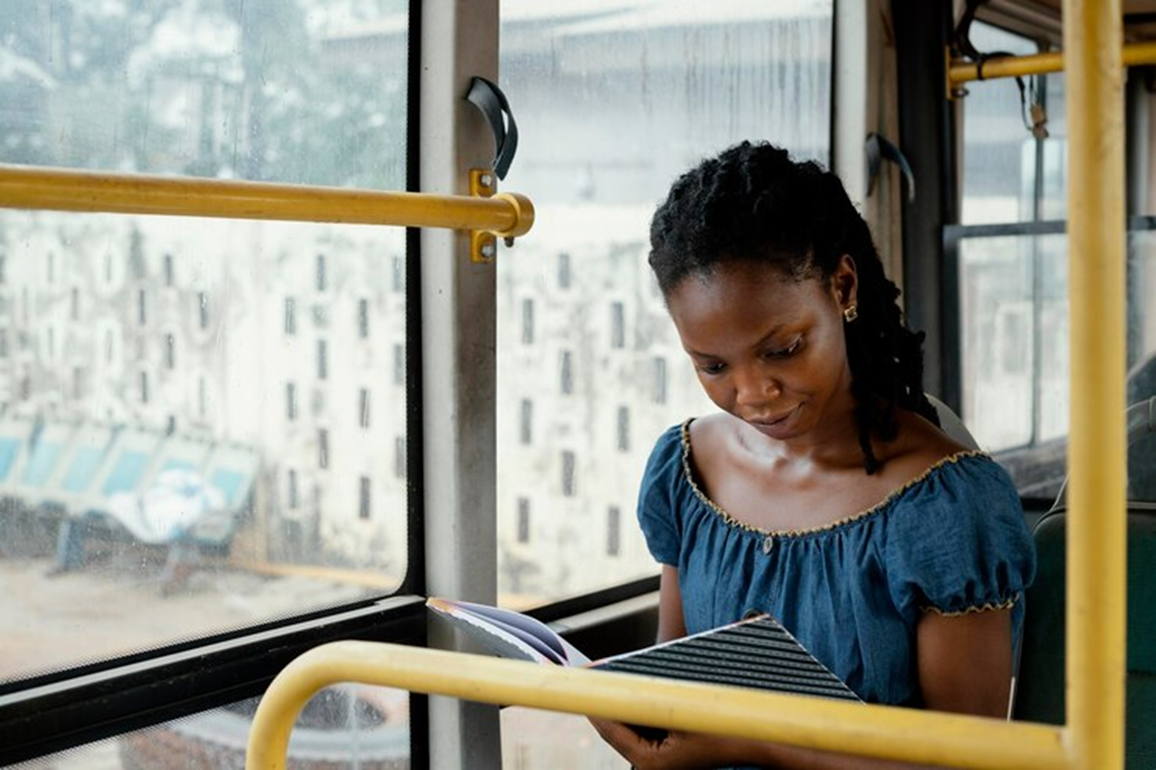 Image via Freepik
Likely, the school bean counters, too, saw the potential of fleet conversion to their district's bottom line. The new buses, they discovered, saved them 35 cents per mile, allowing them to shift more of their budget into other areas.
Rockville, Maryland
With help from federal funding, Montgomery County's public school system has begun the first step in its ambitious plan to transition its over-1,400-bus fleet to Eva. The district, one of the Washington DC suburbs, began its transition into greener energy in 2021 when it placed the largest order of electric school buses up to that date.
As of the end of 2022, the district had already deployed 86 of the electric buses in its fleet, and they plan to deploy the rest of the 326 EVs by the end of 2024. So far, they're on track to hit their full-fleet goal of transitioning its entire fleet within the next ten years.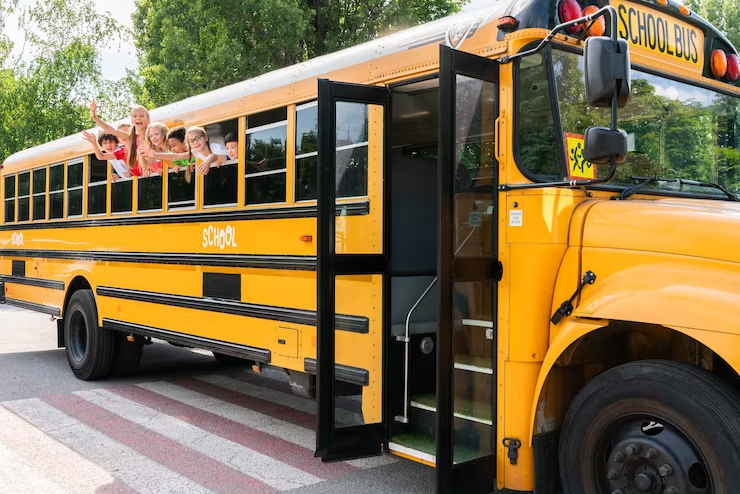 Image via Freepik
Superintendent Monifa McKnight credited the students themselves for the move. "Our students would come and testify at board meetings and really push us to reflect on how we were improving our carbon footprint," she said. Bus drivers, too, praised the move. Sheila Martinez, an eight-year veteran driver, said of her new bus, "It's quieter, it's smooth, the [air conditioning] works great, the heat works great," said Martinez, who switched to an electric-powered bus last year. "It's perfect."
Part of the county's overall progressive climate action plan, the school bus fleet is only part of a larger picture. The state of Maryland, too, has committed to the change, mandating that all new school buses must be powered by electricity by 2025.
Chinle, Arizona
Across the nation in Arizona, the Chinle Unified School District began switching to electrically powered buses when it delivered its first Blue Bird electric school bus in September 2022. As the largest school district in the Navajo Nation, Chinle Unified sees the delivery as the start of a new era, where this energy-efficient fleet will become the "transporter of future Navajo leaders," as one driver put it.
Chinle Unified's school superintendent, Quincey Natay, has heard from other school districts nationwide. They, too, look forward to the "exciting opportunity" that an all-electric fleet presents.
The savings this upgrade will bring mean more benefits to students in the classroom. With savings of 35 cents per mile in a district that covers 6,000 miles per day, this move could buy a lot of books and school supplies – a total of $2,100 in fuel costs each day.
Natay said that the district has already reaped the financial benefits of the move. He said, "We're beginning to save money, dollars that we can reallocate to the classroom as we begin to expand our fleet." Through a state grant, the school system will receive two more buses.
Upgraded EV charging is also in the works for the district. As their fleet grows, they plan to add rapid EV charging so drivers won't wait as long as they do with their current trickle chargers.
Knox County, Missouri
One of several Midwestern school districts switching to an electric bus fleet, the Knox County R-I School District teamed up with its rural electric cooperative to bring safer, more sustainable transportation to its 400 K-12 students, scattered throughout a geographical area that's the second largest in the state.
Facing declining enrollment, the school board worked with the district superintendent, Andy Turgeon, to procure funding for the move. Eventually, with state, federal, and local utilities providers' budgets, the district could purchase a Lion Electric Type C bus – typically costing $338,253 – for only $7,500.
Together with their move to on-site solar, the move has already reduced their overall expenses. And, to add to their environmentally friendly strategy, the district repurposed one of its older diesel buses into a coffee shop, where students and faculty could gather to discuss the benefits of jobs in electrical engineering and other eco-friendly careers. What a creative answer to Turgeon's wish – to "get people excited to walk through these doors!"
Austin, Texas
Southwestern school districts, too, are getting aboard the electric school bus movement. In September 2022, the Austin Independent School District's board of trustees committed to converting its entire fleet to electric vehicles by 2025. This unanimous decision represents a Texas first – becoming the first district in the state to commit to such a change.
However, another Texas school district, Fort Worth-area Everman Independent School District, was the state's first to purchase electric buses in 2020. These bold moves lead the way in protecting Texas students from the hazardous effects of diesel exhaust fumes.
Learn About More EV Success Stories at the Next EV Charging Summit
These accounts are only a handful of the success stories we've seen coming in nationwide. If your school district wants to learn more about the benefits of electric vehicles and the charging technology that powers them, you need to send a representative to the next EV Charging Summit.
Image via Pexels
With EV industry experts from all over the world sharing their knowledge, this event will show you the potential EV technology can bring to your school and its students. Register your school district's representative today!