The global electric vehicle (EV) market is exploding, with more and more companies investing heavily in development. From startups to established automakers, some of the industry's most innovative and inspiring people are leading these companies. This list includes EV thought leaders who have significantly impacted the industry through their work and vision for sustainable transportation.
These individuals are not only pushing boundaries but inspiring others to do so. Whether it's developing groundbreaking technology or pioneering new business models, these EV experts have shaped the landscape of modern electric vehicles.
1. Seth Leitman, The Green Living Guy
Seth Leitman is a passionate advocate for the green living movement, working tirelessly to provide sustainable transportation solutions. He has worked with major automakers and startups to develop impactful electric vehicle technologies. He's an author of multiple books on the topic and a sought-after speaker at conferences worldwide. He's also the owner of an EV consulting firm that helps businesses and individuals go green.
Follow him on LinkedIn or Twitter.
2. Jennifer Hiller, Reporter at Wall Street Journal 
Hiller is a highly respected reporter and expert in the EV industry, with a deep understanding of the sector's global implications and opportunities. She works to bridge the gap between public perception and technology innovation through her reporting. Hiller's extensive research analyzes the trends, regulations, developments, and successes that define the EV industry. She has written extensively on the development of electric vehicles, including their economic impact and societal implications. Her work has been featured in publications like The Wall Street Journal, Forbes, and Bloomberg.
Follow her on LinkedIn.
3. Kjell Walöen, Co-Founder and Chief Manufacturing Officer of Volta Trucks
Walöen is the co-founder and CMO of Volta Trucks, an electric truck company based in Sweden. With more than two decades of experience in the automotive field, Walöen has led development projects for various automotive brands, including Ford and Volvo. Walöen's work has helped to promote EV adoption and inspire other entrepreneurs in the space. 
Follow him on LinkedIn.
4. Gina Coplon-Newfield, Chief of Staff, Office of Policy at the U.S. Department of Energy
After more than 25 years as a leading voice in the movement towards cleaner energy solutions, Coplon-Newfield has reached the pinnacle of her field as a political appointee in the Biden administration. Previously, Coplon-Newfield worked as the Director of the Electric Vehicle Initiative at Sierra Club, one of the world's largest environmental organizations. A staunch advocate for electric vehicles, she has focused on driving policy changes to incentivize their adoption. Coplon-Newfield has also worked with numerous automakers and startups to develop sustainable transportation solutions.
Follow her on LinkedIn.
5. Chelsea Sexton, Senior Consultant and Department of Energy
Sexton is an electric vehicle advocate and consultant with extensive industry experience. She began her career in the late 1990s as a salesperson for General Motors' EV1 program, the first modern mass-produced electric car. During her time with the program, she advocated for the technology and its potential to reduce dependence on fossil fuels and combat climate change. After GE discontinued the program, she supported electric vehicles, working as a consultant and leading various initiatives to promote the technology. She's also a founding member of Plug In America, a non-profit organization that advocates for the acceleration of plug-in vehicles in the United States. 
Follow her on Twitter.
6. Henrik Fisker, Founder and CEO of Fisker Inc.
Fisker is the founder and CEO of Fisker Inc., a leading electric vehicle manufacturer. His passion for sustainable transportation helped propel the company's success, with their vehicles winning multiple awards and gaining worldwide recognition. He has been featured in The New York Times, Forbes, and other major publications.  Fisker's commitment to creating a "green revolution" has made him one of the most recognizable faces in the EV industry.
Follow him on LinkedIn.
7. Dan Neil, Pulitzer Prize-winning automotive journalist and EV enthusiast
Neil is a Pulitzer Prize-winning automotive journalist and Tesla advocate. He has written extensively about electric vehicles, pushing for policies that will help accelerate their adoption and advocating for advancements in battery technology.  Neil is a key voice in the EV industry, providing valuable insight into emerging trends and developments.
Read his latest articles on WSJ here.
8. Nathaniel Bullard, Senior Contributor at Bloomberg NEF 
Bullard is the editor of Bloomberg New Energy Finance (NEF), a leading research firm focusing on sustainable energy solutions.  His expertise has been invaluable in developing reports and insights on EVs and other sustainability topics. He is also an advocate for sustainable transportation, speaking at conferences and universities worldwide, where he presents on topics ranging from electric vehicle policy to green finance at conferences. Bullard also advocates for open-source energy solutions, contributing to efforts like the Open Power System Data project.
Follow him on LinkedIn or Twitter.
9. Julian Weber, Future Mobility and Digitalization at BMW Group
With 25 years of experience at BMW Group, Weber has established himself as a leading expert in electric vehicles and future mobility. Weber also serves as an adjunct professor at Clemson University.  He has written extensively about EVs and participates in major industry events to promote the electric vehicle revolution. His expertise includes electric vehicles, digitalization, green finance, and open-source energy solutions.
Follow him on LinkedIn.
10. Joe White, Global Automotive Correspondent at Thomson Reuters 
White is a Pulitzer Prize-winning reporter in the automotive space. He has been a key figure driving policy conversations on EVs and other sustainability initiatives, and he has also worked with automakers and startups to promote green transportation solutions.  As a reporter, White has produced important stories about electric vehicles and the future of mobility.
Follow him on LinkedIn or Twitter.
11. Andreas Lips, President and CEO of Shell Recharge Solutions in North America and Asia-Pacific 
With a focus on B2B companies, Lips is responsible for designing, building, and operating electric-vehicle charging networks for Shell, emphasizing charge-point management software to ensure reliable and convenient charging for customers.
As the adoption of electric vehicles continues to rise, Lips believes that reliable charging infrastructure will become increasingly crucial. Lips strongly advocates for open standards, interoperability, and energy management, all of which he believes will play a critical role in shaping the future of electric vehicle charging.
Follow him on LinkedIn.
12. Arcady Sosinov, CEO of FreeWire Technologies
Sosinov has made a name for himself in the EV space, leading the charge towards a cleaner, more sustainable future for the automotive industry through his ultra-fast EV charging platform, FreeWire Technologies. Having secured $125 million in Series D funding, FreeWire's integrated charging solutions are revolutionizing the accessibility and efficiency of charging stations, positioning the company as a critical player in the ongoing EV revolution.
Sosinov is acutely aware of the need to remain nimble and agile as the industry continues to grow and evolve, and he's already looking ahead to the next phase of the company's evolution. With ambitious plans to focus on charging infrastructure and building a distributed network of batteries, Sosinov's vision for a future of decentralized power nodes will surely make waves within the EV industry. 
Follow him on LinkedIn or Twitter.
13. Hooman Shahidi, President of EVPassport
Shahidi's innovative approach to solving the infrastructure challenges facing the EV market positions him as a top thought leader to follow in the space. Shahidi is committed to using conscious capitalism to impact society, the environment, and the economy positively.
This approach can be seen in Shahidi's work, as EVPassport has developed a seamless and frictionless EV charging platform that removes the economic and technological barriers to electrification. The company's universal and affordable chargers are easy to deploy, and their software delivers hardware and software connectivity both online and offline.
14. Mark Braby, Chief Commercial Officer at Synop
With a career spanning nearly two decades in the energy and mobility sectors, Braby has held numerous leadership positions at top companies such as Bosch Solar, Enphase Energy, ChargePoint, and Itron, Inc. Currently, Braby is the Chief Commercial Officer at Synop, where he'll sometimes share his thoughts on the industry as a whole while also managing his leadership duties.
Follow him on LinkedIn.
15. Joshua Aviv, Founder, and CEO at SparkCharge
Aviv's groundbreaking work as the founder and CEO of SparkCharge, a company specializing in portable EV chargers, has positioned him as one of the fastest-rising stars in the industry. Aviv launched SparkCharge as a portable charging device, which has become a multi-million-dollar venture with a trajectory-changing investment from Shark Tank in 2020. 
SparkCharge's success continued with a Series A funding investment of $23 million, co-led by Tale Venture Partners, Pendulum, entertainer Pusha-T, and Summer Watson. With this influx of funding, Aviv's team is expanding their manufacturing plant in Buffalo, New York, and helping to make the world a more clean and sustainable place for everyone, regardless of their neighborhood or economic standing. 
Aviv has also served as an active mentor for current Syracuse University student startups and returned to his alma mater to share his entrepreneurial journey and inspire current students. 
Follow him on LinkedIn or Twitter.
16. Michael Lumbley, Co-Founder at Rove Charging
With a wealth of experience in the energy sector, Michael Lumbley has established himself as a notable authority in the EV space. With expertise in Microgrids, EV infrastructure, and utility-scale solar development, Lumbley now works as Vice President of Corporate Development at Rove Charging, where he is also a co-founder. At Rove, Lumbley is committed to promoting sustainable energy infrastructure while prioritizing the needs of consumers.
Follow him on LinkedIn or Twitter.
17. Guy Grainger, Head of Sustainability at JLL
With extensive experience leading global teams and advising clients on sustainability strategy, Guy Grainger has emerged as a thought leader as the company has moved increasingly into electric vehicles and E-mobility services.
As Global Head of Sustainability Services and ESG at JLL, Grainger drives the company's sustainability efforts, including its corporate sustainability program and sustainability products and services. Grainger has also been a strong advocate for the circular economy, serving as Chair of the Circular Economy Taskforce at responsible business organization Business in the Community.
Grainger is an established media commentator on sustainability, the built and natural environment, and is frequently featured in print and broadcast media such as BBC News, Sky News, Bloomberg TV, and the FT. 
Follow him on LinkedIn or Twitter.
18. Christian Ulbrich, CEO at JLL
Like Grainger, Ulbrich has played a vital leadership role as JLL continues to embrace the EV revolution. He is the President and CEO of the global professional services and investment management firm, responsible for the company's strategic direction and continued growth. Under Ulbrich's watch, JLL has proven to be a powerful force in advancing the sustainability of cities and the built environment. Ulbrich is a passionate advocate for a sustainable, diverse, and inclusive global future and is actively involved in efforts to combat corruption and promote transparency in business. 
Follow him on LinkedIn.

19. Mary Barra, CEO at GM

Mary Barra, CEO of General Motors, strongly advocates sustainability. Barra, the first female CEO of a "Big Three" automaker, has been a driving force behind GM's efforts to transition to sustainable transportation solutions. Barra believes that GM is uniquely positioned to leverage technology to solve sustainability challenges and is proud that the company's sustainability goals have attracted new employees who want to be a part of the mission. In January 2021, she announced that GM would sell only zero-emissions vehicles by 2035 and set a net-zero target for its manufacturing plants of 2040, demonstrating the company's commitment to addressing climate change. 
Follow her on LinkedIn or Twitter.
20. Jim Farley, CEO at Ford
Farley is the President and CEO of Ford, as well as a member of Ford's board of directors. He focuses on leading the digital and electric revolution in the automotive industry by deploying the Ford+ plan, which focuses on innovation, delivering breakthrough electric vehicles at scale, and developing software and connected vehicle technologies and services. Farley has ambitious targets for scaling EV production at Ford to 600,000 annually by 2023 and over 2 million by 2026.
Follow him on LinkedIn or Twitter.
21. Elon Musk, CEO at Tesla
The CEO of Tesla and perhaps the most prominent thought leader in the entire EV space, Musk has earned a reputation as a massively impactful entrepreneur. Under his leadership, Tesla has become one of the most valuable automakers in the world and a leader in electric vehicle technology. Musk is also the CEO of SpaceX, Neuralink, and The Boring Company. Musk is known for his innovative ideas like the Hyperloop high-speed transportation system and Neuralink's brain-machine interface technology.
Follow him on Twitter.
22. Stephen Scherr, CEO at Hertz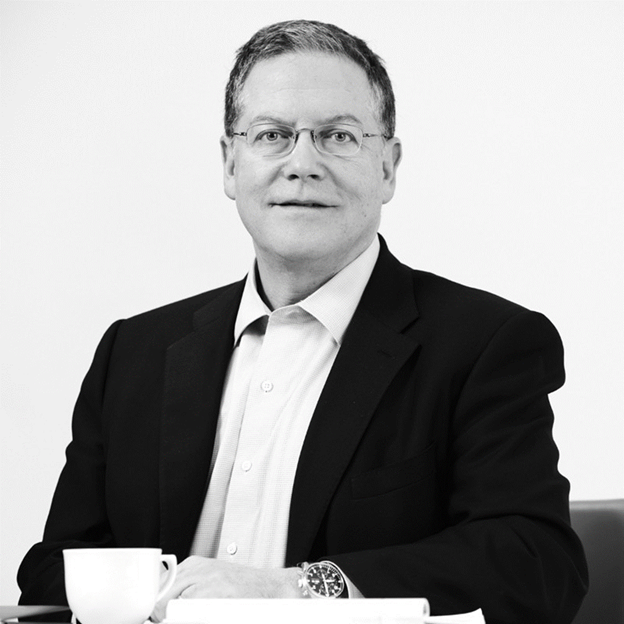 Image via LinkedIn
Tapped to lead Hertz in February 2022, Stephen M. Scherr stepped up the rental brand's EV game, pulling in record earnings while investing in a massive EV fleet, as Skift's Rafat Ali pointed out in a December 2022 interview. With 340,000 EVs to arrive in 2023, Scherr plans to upgrade his fleet to 25% EVs by late 2024. Scherr plans to include EVs in various models, "everything from a compact sedan…to a very expensive [sports utility vehicle]" to appeal to a broad range of customers. That range includes the younger generation, who prefer to subscribe or rent their vehicles instead of outright ownership. His plans for the coming years include increasing the accessibility of the brand's fleet through smartphone apps that can not only geolocate each car in the fleet but also unlock and start them. Currently, he's testing AI technology that can speed up inspection time before and after each rental. With a laser focus on today's needs and tomorrow's dreams, Scherr should lead Hertz well in future years.
Follow Stephen Scherr on LinkedIn.
23. Michelle Wu, Mayor of Boston, MA (Recharge Boston)
Image via Creative Commons and Openverse
Even before introducing her historic zero-emission vehicle program, Recharge Boston, in 2022, Boston Mayor Michelle Wu had already set her sights on turning the city into a more welcoming environment for electric vehicles. In 2021, she introduced a plan to install 78 new EV charging plugs around the city. Her project also expanded the city's EV car-sharing program that she spearheaded earlier in 2021. Recharge Boston carried on her mission by encouraging Bostonians to carpool, walk, use public transportation, or ride bikes to work rather than driving alone. The program also called for having public EV charging stations or car shares within a 10-minute walk of every home in the city. The program's long-term goal is to increase EV adoption to 54%-71% by 2050. In April 2022, Wu launched a program to transition the city schools' fleet management protocol to electric-powered buses. Her forward-looking policies position her for a bright future in the EV and political sectors.
Follow Michelle Wu on Twitter.
24. Jim Burness, CEO and GM at National Car Charging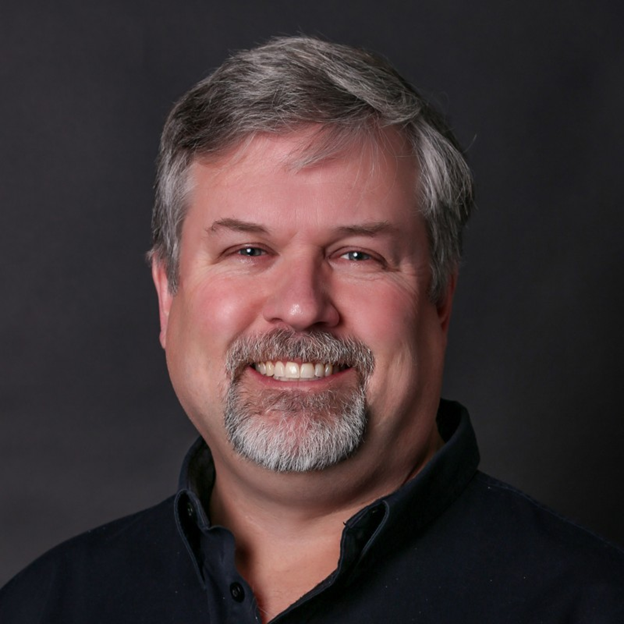 Image via LinkedIn
Billing himself as "The Guy in Charge," National Car Charging (NCC) and Aloha Charge founder and CEO Jim Burness has taken his companies from startups to the nation's leaders in the EV infrastructure resale and installation industry. With a background in both the renewable energy field and the automotive sector, Burness has the expertise and connections to introduce a wealth of industries to the benefits of having EV charging stations on their premises. Burness doesn't just talk the talk when it comes to EV adoption. His passion for electric vehicles also powers his personal life – he and his wife drive electric cars. He says, "I drive electric so that my future grandchildren will have fresh air to breathe."
Follow Jim Burness on LinkedIn.
25. Jonathan Pertchik, Managing Director and Chief Executive Officer at TravelCenters of America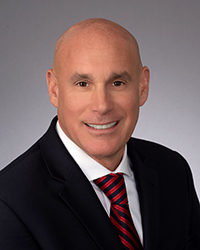 Image via TravelCenters of America
In 2019, TravelCenters of America appointed Jonathan Pertchik as its CEO and managing director. His solid background in a broad range of businesses and track record of corporate transformation and growth made him a solid choice. But that's not what puts him on the leading edge of the EV charging infrastructure industry. As an interview with Cybellum CMO David Leichner shows, Pertchik's eTA initiative – a new business unit specializing in offering commercial drivers and motorists sustainable fueling choices – has transformed the legacy company's growth and innovative capacity into a thriving, future-focused enterprise.
Follow Jonathan Pertchik on LinkedIn.
26. Antoine Thompson, Executive Director of the Greater Washington Region Clean Cities Coalition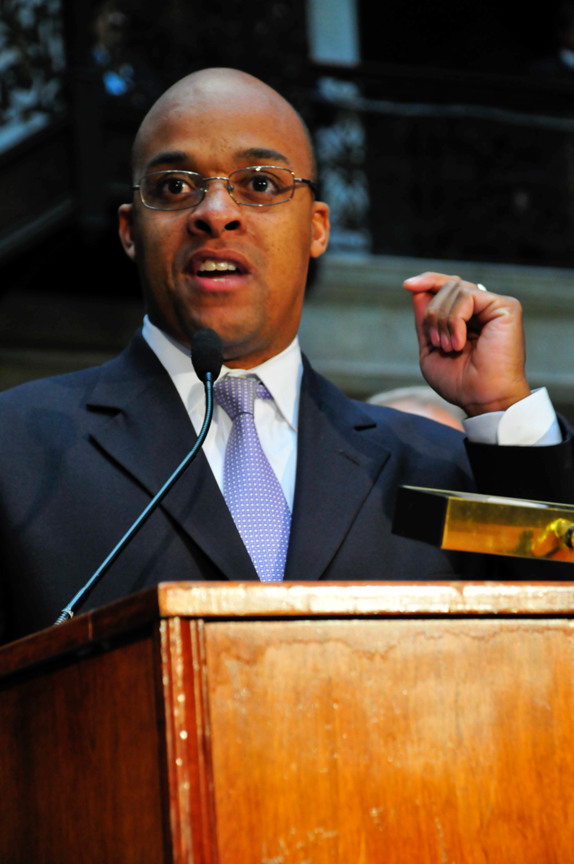 Image via Creative Commons
As the executive director of the Greater Washington (DC) Region Clean Cities Coalition (GWRCCC), Antoine Thompson heads a public-private partnership that emphasizes the importance of low- or no-emission fuels for both the DC metro area and the nation itself. As the former executive director of a nationwide real estate brokers' association, Thompson knew first-hand the adverse impact pollution had on urban life. His work has touched not only the DC area but has also impacted national policy. His flagship initiative, to encourage school districts to convert their bus fleets to EVs, has even caught the attention of White House decision-makers, including the nation's Vice President, making him a key player on the national EV stage.
Follow Antoine Thompson on Twitter.
27. Robert Barrosa, VP of Technology (and CEO-Elect) at Electrify America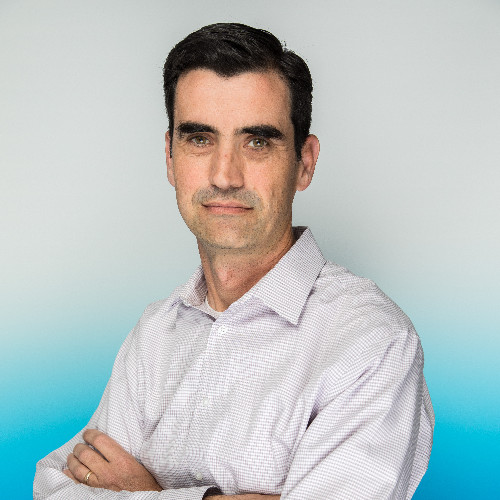 Image via LinkedIn
Soon to take the reins as the CEO of Electrify America on June 1, 2023, Robert Barrosa brings a wealth of experience and expertise to the position. As Electrify America's Vice President of Technology, he supervised teams of technical specialists and engineers to develop and implement the company's technical capabilities. Before he came to Electrify America, he served as the vice president for OEM strategy and business development for an EV charging network. He developed EM charging products and services for AeroVironment for 15 years in the EV industry. He plans to continue his predecessor's work in building over 1,800 new EV charging stations with 10,000 chargers across North America, hoping to achieve that goal by 2026.
Follow Robert Barrosa on LinkedIn.
28. Matt LeDucq, CEO and Co-Founder at Forum Mobility
Image via LinkedIn
As the chief executive officer of Forum Mobility, Matt LeDucq focuses on carrying out the company's mission of "converting combustion engines to zero emissions" and building EV charging infrastructure in locations where their economic and environmental impact will matter most, as his LinkedIn bio points out. With funding pouring in from their now-closed $15 million funding round and a $400 million joint venture sponsored by CBRE Investment Management Amazon and Homecoming Capital, the company will provide commercial EV fleets and drivers with state-of-the-art vehicles and charging infrastructure. With California's new requirements for the state's drayage vehicles to become zero-emission by 2035, the funding is welcome news to LeDucq and the commercial fleets his company serves.
Follow Matt LeDucq on LinkedIn.
29. Chris Womack, Chairman, President and CEO at Georgia Power and Southern Co.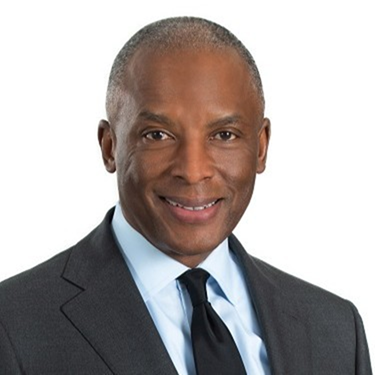 Image via LinkedIn
The good news continues to pour in for Chris Womack, the chairman, president, and CEO of Georgia Power. Its parent company, utility giant Southern Co., named Womack its president and CEO on January 5, 2023. He stepped into that role on March 31 after the company's yearly shareholder meeting concluded. Having only stepped up to head Georgia Power two years ago, Womack has demonstrated incredible leadership during his tenure at Georgia Power. His focus on finding solutions to tough challenges and discovering ways to create a sustainable future for the state and its residents and his commitment to customer satisfaction made him the perfect choice to lead Southern Co into the future. With growing investment in zero-emission, renewable energy, including nuclear power, his vision is to create a power grid that can fuel the South's increasing number of electric vehicles, lowering power outages in the process.
Follow Chris Womack on Twitter.
30. Louis DeJoy, Postmaster General at the USPS
Image via Wikipedia
Postmaster General Louis DeJoy has led the USPS into a sustainably powered future with his decision to introduce 66,000 lower-emission vehicles into its fleet by 2028. The Congress-funded initiative will make it one of the nation's largest low- or zero-emission fleets. These specially designed vehicles, dubbed "Next Generation Delivery Vehicles (NGDVs)," will include 45,000 battery-powered cars. The postal service's plans include purchasing 21,000 more EV delivery vehicles, with purchases in 2026 and following years to be all-electric vehicles. DeJoy also plans to reduce carbon emissions during the coming years, streamlining transportation and logistics to achieve that goal.
Follow Louis DeJoy's work on the USPS Twitter account.
31. Christopher J. Nassetta, President and CEO at Hilton Worldwide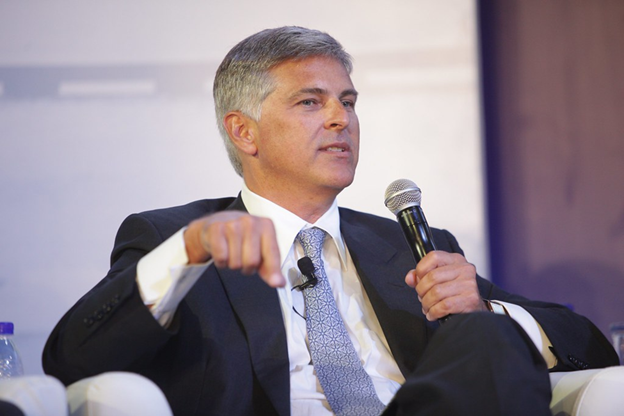 Image via Creative Commons and Openverse
A much-beloved boss, Hilton CEO has achieved much more than building a warm relationship with his employees. He rebuilt a "legendary brand that lost its luster," as Investors' Scott S. Smith puts it. Innovation in bureaucratic bottlenecks and technology brought Hilton's brand image back to its former luster. Part of that innovation included his focus on positively impacting the environment by adding EV charging stations at its hotels. He didn't stop there. In 2022, he implemented a policy requiring event planners and travel managers to look for sustainable solutions that would reduce the company's carbon footprint.
Follow Chris Nassetta on LinkedIn.
Network with EV thought leaders by attending one of our EV Charging Summit events.
Featured Image by frimufilms on Freepik.