As electric vehicles (EVs) soar in popularity with increasing numbers sold worldwide, there is a corresponding growing demand for more EV batteries. It is projected that battery volumes will reach 15 million tons by 2030. This could become an environmental problem at a scale similar to that of plastic waste.
Image by vector.satrian on Vecteezy
As EV batteries reach the end of their life, the critical question is, how should they be disposed of? One answer to this question has given rise to a brand-new industry: EV battery recycling. The environmental and economic concerns with the disposal of EV batteries have sparked the interest of savvy entrepreneurs who are keen to invest in what's known as circular manufacturing, which involves reusing the batteries' materials.
This blog will explore the opportunities, benefits, and costs of pursuing a sustainable approach to EV battery recycling.
Image from Canva
Drivers for EV battery recycling
Multiple interconnected factors are driving the growth of the EV battery-recycling industry.
Advances in technology
Technological innovations are improving recycling processes and, in turn, reducing the carbon footprint. This creates a significant opportunity for greater economic return because businesses can position themselves in the market as a greener choice. Government grants, incentives, and research have spearheaded progress in this space. This is particularly true when it comes to new innovative methods of battery recycling that use mineral mining (or extraction).
Creation of stable supply chains
Automotive OEMs are partnering with local recyclers to create supply chains in this new market. They are negotiating pricing for specific amounts of recycled minerals to ensure the supply is stable. New stable supply chains will benefit businesses with larger fleets and EV fleet charging station companies because it ensures continuity of supply. This is particularly so as the demand for EVs is forecast to continue to be high.
Decarbonization and lower emission targets
The growing decarbonization and ethical supply-chain goals of automotive OEMs have led to a preference for recycled battery materials over newly mined ones. The latter also has a higher carbon footprint, making that method less attractive.
Regulatory incentives
Some governments are investing in mechanisms that will ensure the development and sustainability of EV battery supply chains. For example, the US government is investing in research on sustainable recycling and mineral mining solutions.
Government directives
Government directives are further driving organizations to prioritize battery recycling initiatives. For example, the EU's End-of-Life Vehicles Directive mandates automotive OEMs to accept end-of-life batteries from vehicle owners. Meanwhile, other packages enforce the publication of battery carbon footprints and set collection and recycling targets with minimum recycled content requirements for newly built batteries. Similar regulatory initiatives in different countries worldwide will encourage EV stakeholders to recycle their used batteries and promote greater industry engagement in this sector.
Challenges in recycling EV batteries
The chemical makeup of EV batteries makes them difficult and dangerous to take apart and recycle due to the presence of metals like cobalt, nickel, manganese, and lithium. These batteries require specific conditions for the safe extraction, processing, and reuse of the minerals, as they are toxic and can be flammable or explosive if mishandled. This means that businesses must ensure proper safety protocols and regulations are followed when dealing with discarded EV batteries.
Another challenge is cost. Since EVs are still a relatively new technology, most companies don't yet have the infrastructure or skilled workforce to manage large volumes of old batteries effectively. This means that businesses must invest in additional equipment and personnel training, which drive up costs associated with managing their recycling process.
The public and private sectors also must consider further investment in EV fleet charging infrastructure as the industry grows.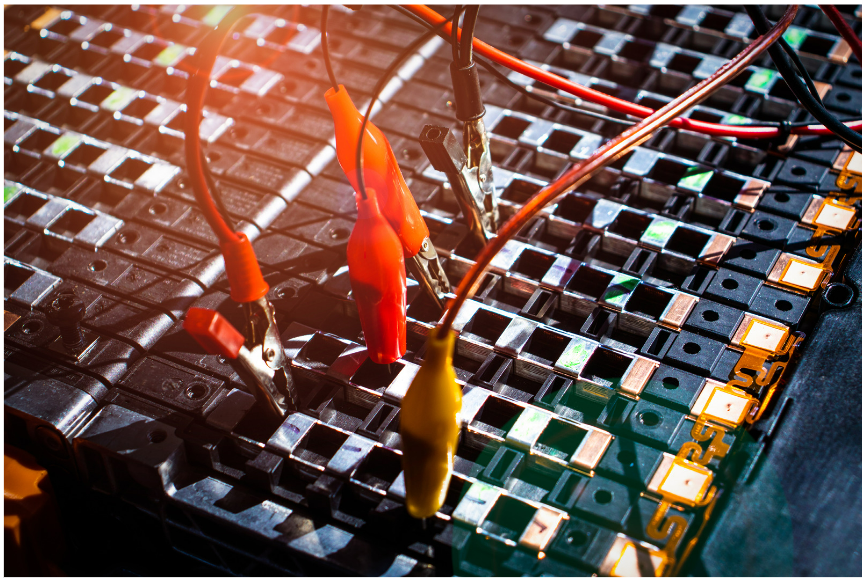 Image from Canva
Opportunities in the EV battery recycling space
Currently, investing in EV battery recycling is an attractive opportunity for entrepreneurs with the potential for substantial financial and environmental gain. The value generated per ton of battery material is expected to reach approximately $600 by 2025, attracting attention from automotive OEMs, battery OEMs, and investors. Revenue could reach $95 billion a year by 2040 globally, driven by rising prices of recovered metals, regionalization of supply chains, and other market factors.
Consumer preferences, supported by government incentives, are increasingly driving demand for recycled materials over newly mined resources due to their ethical sourcing credentials; incorporating eco-friendly technologies into production processes will help businesses stand out from the competition and remain competitive in the marketplace. Using recycled materials generates four times lower emissions than using new materials — a significant reduction in carbon footprint.
As various governments have committed to investing in mining activities, the developing supply chains are unlikely to disappear anytime soon.
In addition to end-of-life recycling of the battery, some companies have begun using used EV batteries to create secondary products such as energy storage systems or portable power banks for consumer electronics like laptops or phones. By creatively repurposing spent batteries into valuable products, businesses can increase revenue while helping reduce waste by keeping materials out of landfills. These repurposed batteries will then proceed to the EV battery recycling process once they are no longer of value.
Last thoughts from the industry leaders
Executive Director of the Initiative for Responsible Mining Assurance, Aimee Boulanger, says, "Even with improved technology, recyclers may face difficulties making their products cost-competitive with virgin minerals." Ultimately, the success of battery recycling rests on whether it can be done cheaply enough.
Ryan Melsert, who now leads American Battery Technology, said his experience working at Tesla's Gigafactory — a massive facility creating batteries in Nevada — taught him how to make inroads in recycling technology resulting in a recovery of over 90 percent of the high-value battery elements.
Melsert is optimistic about the industry and states that most virgin minerals are mined internationally. He believes the higher import costs will make recycling the more cost-effective option.
"Some of the largest companies in the world are buying as many recycled battery metals as available," he says. "The challenge, right now, is really about who can scale up the quickest."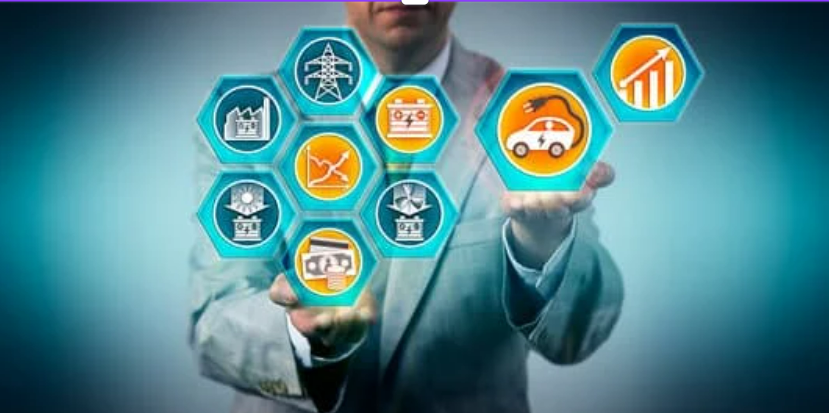 Image from Canva
Conclusion
The EV battery recycling industry presents business owners with a great opportunity to capitalize on the significant growth of the EV sector more generally. While challenges certainly exist, such as the difficulty of extracting toxic minerals from used batteries and the high costs involved in recycling, companies can still capitalize on the immense revenue opportunities and sustainability benefits. More supply chains will emerge with technology improvements, government incentives, and investment in the industry. This industry has the potential to reduce carbon footprint and therefore support global sustainability goals that governments across the globe are keen to implement. Moreover, strategic collaborations and investments in infrastructure will also enable businesses to maximize revenue.
To learn more about the latest EV charging infrastructure and innovations, check out the upcoming events here.