With the most commercial and private truck registrations in the U.S., California has almost 16 million trucks barreling down its roads. Only about 1.8 million of those trucks are commercial vehicles.
Unfortunately, as the Union of Concerned Scientists' Sam Wilson points out, those commercial trucks belch out 60 percent of the state's nitrogen oxides, 55 percent of its fine particulate pollution, and more than 25 percent of its greenhouse gas emissions. That's a lot of pollution from only a tiny fraction of the state's many trucks.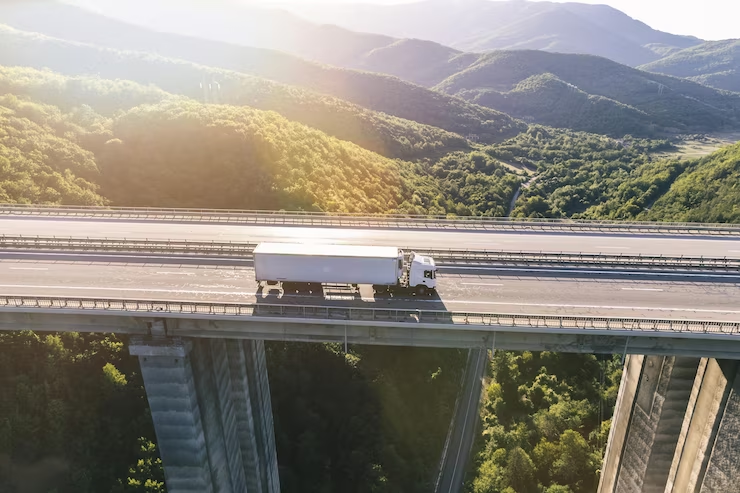 Image via Freepik
At last count, just 87 trucks belonged to commercial EV fleets. The California Air Resources Board (CARB) approved the Advanced Clean Fleets (ACF) regulation in April 2023 to encourage the state's trucking companies to transition their heavy-duty fleets to zero-emission vehicles.
So, how is California's transition to heavy-duty EV fleets going? Let's look at how this anti-pollution statute has fared so far.
What Does the ACF Statute Require from Commercial Fleets?
CARB divided California's commercial vehicles into three groups – each of which must meet specific milestone numbers by certain years. These groups include the following:
Group 1: Vans, box trucks, two-axle buses, light-duty package delivery vehicles, and yard tractors
Group 2: Three-axle buses, day cab tractors, and work trucks
Group 3: Specialty vehicles and sleeper cab tractors
This table shows the years in which each group of commercial vehicles must meet its ZEV goals
If California can pull off this ambitious plan, it could considerably reduce its air pollution. With smog still an issue in Los Angeles and other large California cities, this could mean a healthier population all across the state.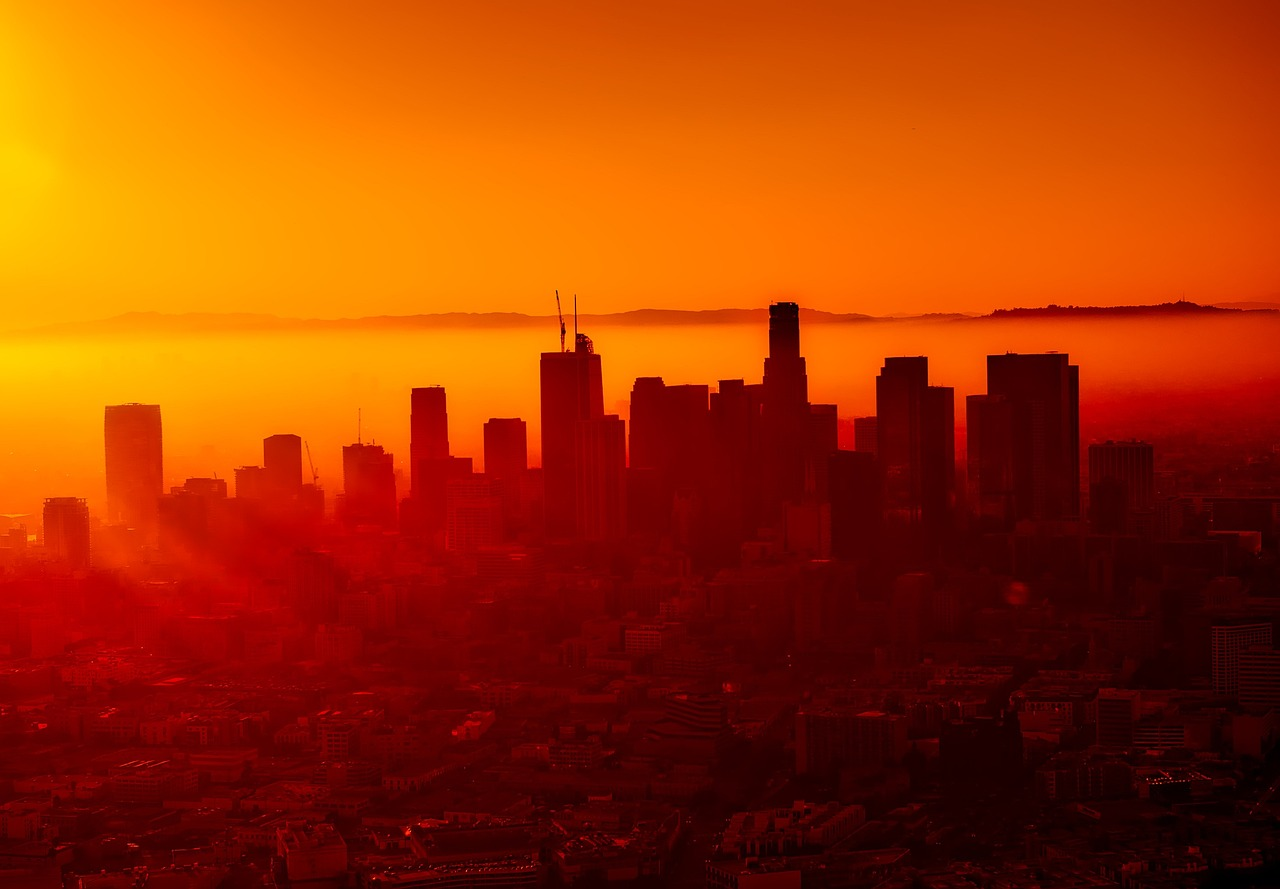 Image via Pixabay
What Progress Has California Made Toward Meeting These Goals?
So far, California's Office of Administrative Law (OAL) has not yet approved the ACF regulation. However, on August 30, 2023, CARB finalized the statute's language and submitted it to the OAL for final approval.
No matter when the OAL approves the ACF regulation, California's trucking firms face an uphill battle to put the statute's words into action. Currently, electric vehicles are the only option for large-scale deployment of zero-emission vehicles.
Therefore, to meet its goals, California must generate enough electricity to power the nearly 2 million EVs that will replace its current commercial fleets. Secondly, it must have the EV charging infrastructure to deliver that power to those vehicles.
Financial and Availability Challenges
Even more importantly, the state's trucking companies don't have the resources to fund their transition to an all-electric fleet, as Jeff St. John of Canary Media points out. Commercial EVs are expensive, as will be the infrastructure they'll need to charge their fleets. Also, St. John adds, the companies' fleet management teams aren't familiar with EVs' unique maintenance requirements.
However, there is a light at the end of the tunnel for California's commercial fleet operators. The ACF rule does provide exemptions for companies that cannot purchase zero-emission vehicles or obtain the EV charging infrastructure to support their fleet within the rule's timeframe.
While still in short supply, EV trucks and other electric commercial vehicles are becoming more available, St. John says. Manufacturers of smaller commercial EVs, such as box trucks and delivery vans, have stepped up to the plate to supply California's growing demand and are experiencing rapid growth in their industry.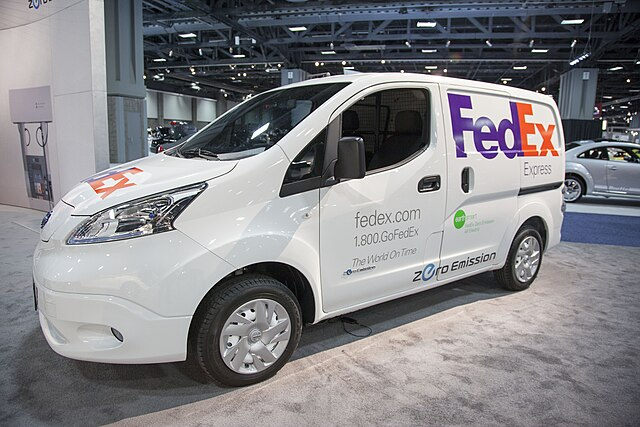 Image via Wikimedia Commons
But, while California EV fleet management teams now have access to over 100 models of heavy-duty electric trucks, the cost is still prohibitive for many trucking firms. As a Gladstein, Neandross & Associates (GNA) report finds, the average price for a heavy-duty EV still runs about three to five times that of a diesel-powered truck.
Finding Solutions to California's EV Fleet Adoption Challenges
Indeed, state and federal funding for EV adoption can help California's trucking industry meet the ACF's goals. That's especially true regarding medium- and light-duty commercial EVs.
For example, the federal Inflation Reduction Act provides commercial EV fleet operators with a tax credit of 30 percent of an EV's cost, up to $40,000 for each heavy-duty or medium-duty EV they purchase. It also provides companies with a 30 percent tax credit of up to $30,000 for costs they incur in purchasing, installing, and maintaining the charging infrastructure they need to power their commercial fleet.
State funding, too, can help commercial operations foot the bill for their EV fleets. So far, CARB has awarded an average of $101,000 in vouchers for each heavy-duty electric vehicle purchased by commercial fleets through its Hybrid and Zero-Emission Truck and Bus Voucher Incentive Project (HVIP) program.
In addition, if trucking companies can afford the initial investment, they can realize a lower total cost of ownership (TCO) when they take their commercial fleets electric. With reduced maintenance costs, lower energy costs, and more efficient energy consumption, electric trucks are, even now, about equal to diesel-fueled vehicles in TCO, St. John reveals. And, as EV charging technology improves, commercial EVs are likely to eclipse diesel models with an even lower TCO.
Meeting the Greatest Challenge: EV Charging Infrastructure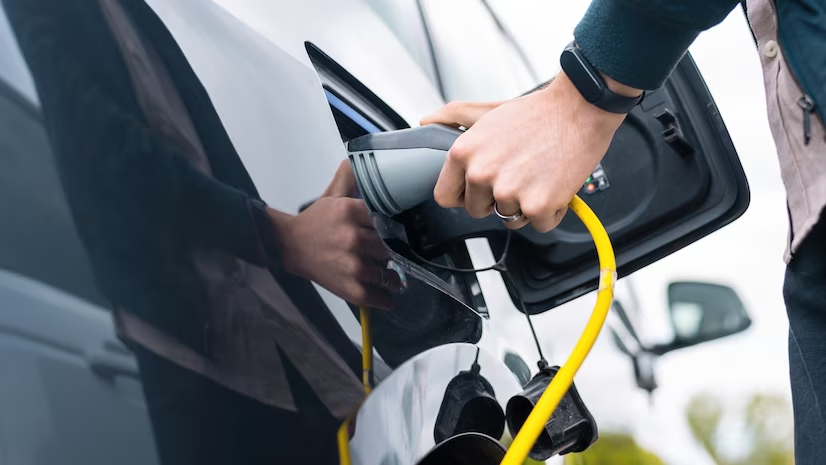 mage via Freepik
While it's true that the infrastructure to power California through its transition to zero-emission commercial fleets isn't in place, this challenge provides EV charging companies with a potentially lucrative opportunity.
Should they invest in providing California trucking companies with the ability to charge their EV fleets as needed, they could reap all the benefits of providing the energy the state's future 1.8 million or more commercial vehicles will need for the next few decades. With state and federal funding providing at least some seed money, such investments should pour into the state.
Learn How to Make the Most of the Opportunity
If you'd like to capitalize on the coming commercial EV charging boom in California, it pays to learn as much as you can about funding opportunities, new EV charging technologies on the horizon, and regulatory updates that might affect your plans. At the EV Charging Summit & Expo, you can learn all that and more.
Secure your chance to meet the finest minds in the EV charging industry. Register for the next EV Charging Summit event today!