Is your company considering an all-electric fleet? Perhaps some challenges that arise during EV fleet adoption are holding you back.
Learn how other companies have overcome the challenges in building an EV fleet as a first step. Armed with that knowledge, you can use these companies' experience to drive success for your transition to an all-EV fleet. Here are their stories.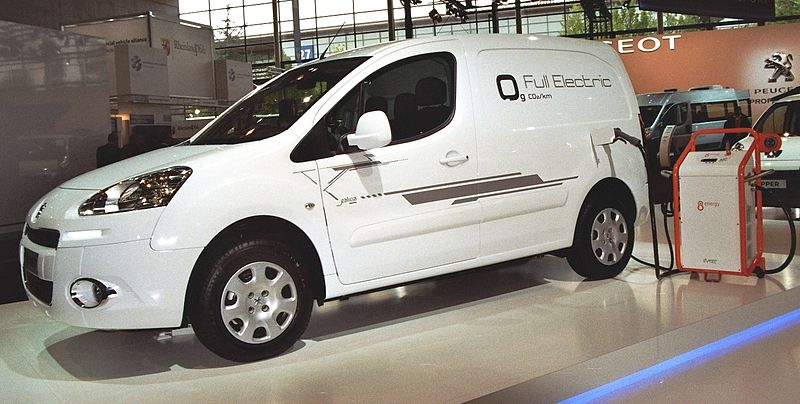 Image via Wikimedia Commons
Proactive EV Fleet Management Helps FedEx Express Meet Its Goals
In 2012, FedEx Express needed to improve its fleet's on-road fuel economy and reduce operational costs in congestion charge zones (CCZs) and low-emission zones (LEZs). One of the first global companies to integrate battery-powered vehicles into its urban fleets, FedEx already had a head start, as a Snohomish PUD article points out.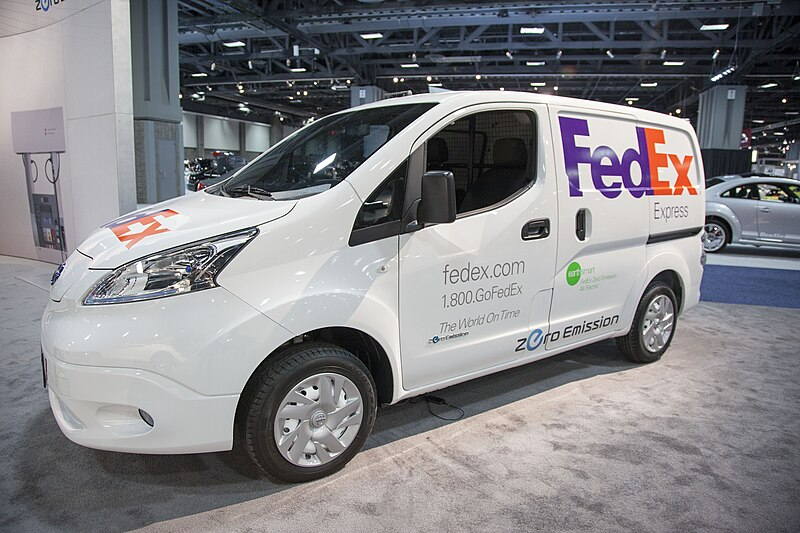 Image via Wikimedia Commons
However, the vehicles' high initial cost and heavy batteries drove down the company's ROI. To address this challenge, FedEx worked with the vehicle manufacturers to reduce battery size. Unlike passenger vehicles, these vehicles needed only a 15-20 mile range for their daily routes, so a smaller battery was all they needed to complete their tasks.
Secondly, they needed to limit the number of EVs and chargers at each facility to cut costs. Without proactive EV fleet management, this limitation could have caused a bottleneck at the facilities' charging stations. So, the company's fleet management team deployed only as many EVs at each facility as the facility's charging stations could handle.
The strategy exceeded most of the company's goals in locations where FedEx deployed these vehicles. In its European branches, these vehicles saved Amazon 50 percent on fuel costs. Since these locations only deployed EVs, they eliminated all their tailpipe emissions, a critical need in urban locales whose populations have a greater need for cleaner air.
Bolthouse Farms Conquers EV Skepticism, Cutting Costs in the Process
With an aging fleet and a looming regulatory deadline to go emissions-free, this California produce giant needed a solution. Bolthouse Farms' asset and administration manager, Nick Chase, made a bold move. He decided to take the company fleet electric.
Despite skepticism from company insiders, including "everyone from…stakeholders to our maintenance department," Chase plowed forward, purchasing three all-electric terminal trucks for his fleet. That skepticism didn't last long, for the benefits poured in.
According to its EV provider, Orange EV, Bolthouse's EV fleet outperformed its diesel counterpart in several critical metrics. The electric trucks experienced 75 percent less downtime and 80 percent less maintenance and repair expenses than the company's diesel trucks. Those numbers, as Chase puts it, "speak for themselves."
Anderson-DuBose Reduces Fuel Costs in Its Electric Pilot Project
As the terminal truck provider for McDonald's restaurants, Anderson-DuBose has a stake in reducing costs. After all, the whole point of fast food restaurants is to provide a quick, economical meal for its customers. So, in 2017, the company deployed its first electric truck as a pilot project to help it achieve its sustainability goals and reduce fuel costs.
What Anderson-DuBose expected was to lessen its fleet's carbon footprint. And this truck did just that, with no tailpipe emissions. But it might not have anticipated the extent of the cost savings this single truck achieved in only one year of service.
Fuel costs for this truck versus the company's diesel vehicles were down 88 percent. The charging cost per day was only $1.83 per day, as opposed to the $15.80 in fuel it spent on its diesel models. You couldn't even buy a Happy Meal in 2017 for that price.
Not only did the truck slash costs, but it also met all of its performance objectives. Additionally, drivers loved it, as did maintenance personnel, who didn't need much of a learning curve to get up to speed while servicing it.
Amazon's Pilot EV Fleet Experiment Bears Fruit Years Afterward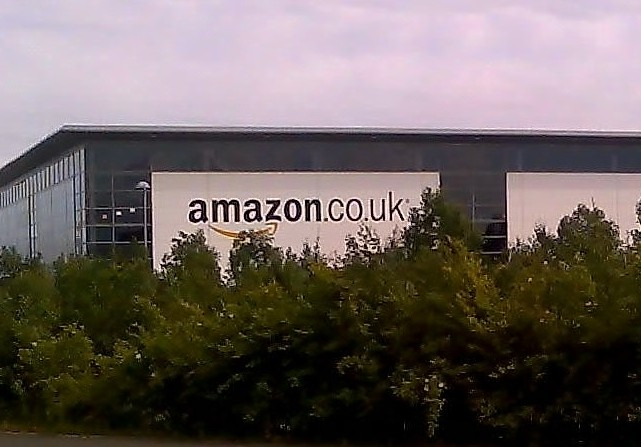 Image via Wikimedia Commons
In 2018, Amazon launched its EV pilot program to explore whether its light-duty urban fleet should go electric. Partnering with EV carmaker Rivian, Amazon launched its first electric delivery fleet.
With fuel cost savings of 50 percent in its European fleets and an enviable fuel economy ranging from 44 to 145 miles per diesel gallon equivalent, the experiment was a rousing success, as statistics in the Snohomish PUD article cited earlier indicate.
Fast forward to 2022. The success that the company's early venture brought encouraged Amazon to widen its fleet of EV delivery vehicles.
In late July 2022, Amazon began a massive rollout of thousands of Rivian delivery vehicles. By the end of the year, it had electric vehicles in 100 American cities. Encouraged by its success, the company plans to have 100,000 electric delivery vehicles by 2030.
Safe, sustainable, and comfortable, these electric-powered delivery vans are pleasing more than just the company bean counters. Drivers love them – and so will the environment. Projections show that if Amazon achieves its goal of 100,000 EV vans by 2030, it will save millions of metric tons of carbon each year.
OK Produce Charges into the Future with Leading-Edge EV Charging Infrastructure
As the third-generation CEO of a company rooted in its connection to the land, OK Produce's Brady Matoian wanted to provide the next generation with a sustainable future. Although he had the benefit of years of experience in handling, preparing, and displaying produce for sale, he lacked expertise in the EV industry.
So, he turned to bp pulse, an EV charging infrastructure provider, to help the company transition to an electrified fleet. Through weekly meetings, Matoian and his team kept the lines of communication with bp pulse open, allowing the infrastructure provider to handle the technical side of the transition with no intrusion on the business's daily operations.
OK Produce added 10 Freightliner EV delivery trucks and three Orange electric yard tractors to its fleet. The company added nine Heliox DC fast charging stations and bp pulse's EV charging management software to support its fleet.
With this lineup, OK Produce could increase its operational efficiency to a point at which it could begin planning its next phase of electrification – adding 1.5 MW of solar energy to power its growing operations. The company plans to start this phase in early 2024. In addition to the added solar power, OK Produce intends to augment its EV fleet with 27 new Volvo EVs and 14 more DC fast chargers.
Write Your Own EV Fleet Adoption Success Story at the EV Charging Summit & Expo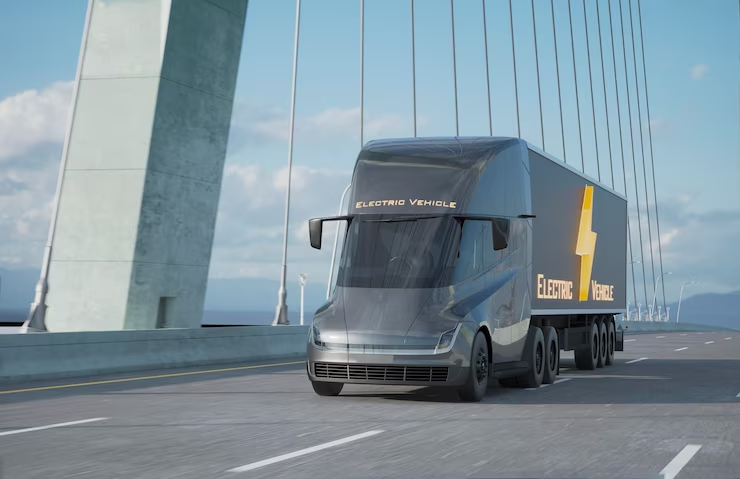 Image via Freepik
These companies' success stories didn't write themselves. By partnering with the top minds in the EV charging infrastructure industry, they could realize bottom-line savings they could invest in their future.
At the EV Charging Summit and Expo, you can rub shoulders with some of the EV charging industry's most trusted thought leaders. You'll hear about the latest developments in charging technology, discover better ways to fund and market your business and learn about any coming regulations that could help or hamper your operations.
Now's the time to secure your company's place at the table in this fast-moving industry. Register for our next event today!