EV charging station amenities just took a quantum leap into the future this summer when Tesla unveiled its plans to build a diner and drive-in movie complex in West Hollywood. Inspired by the space-age architecture of the 1950s, the complex adds one amenity 1950s drive-in owners could only dream of — a parking lot stocked with Superchargers for its patrons.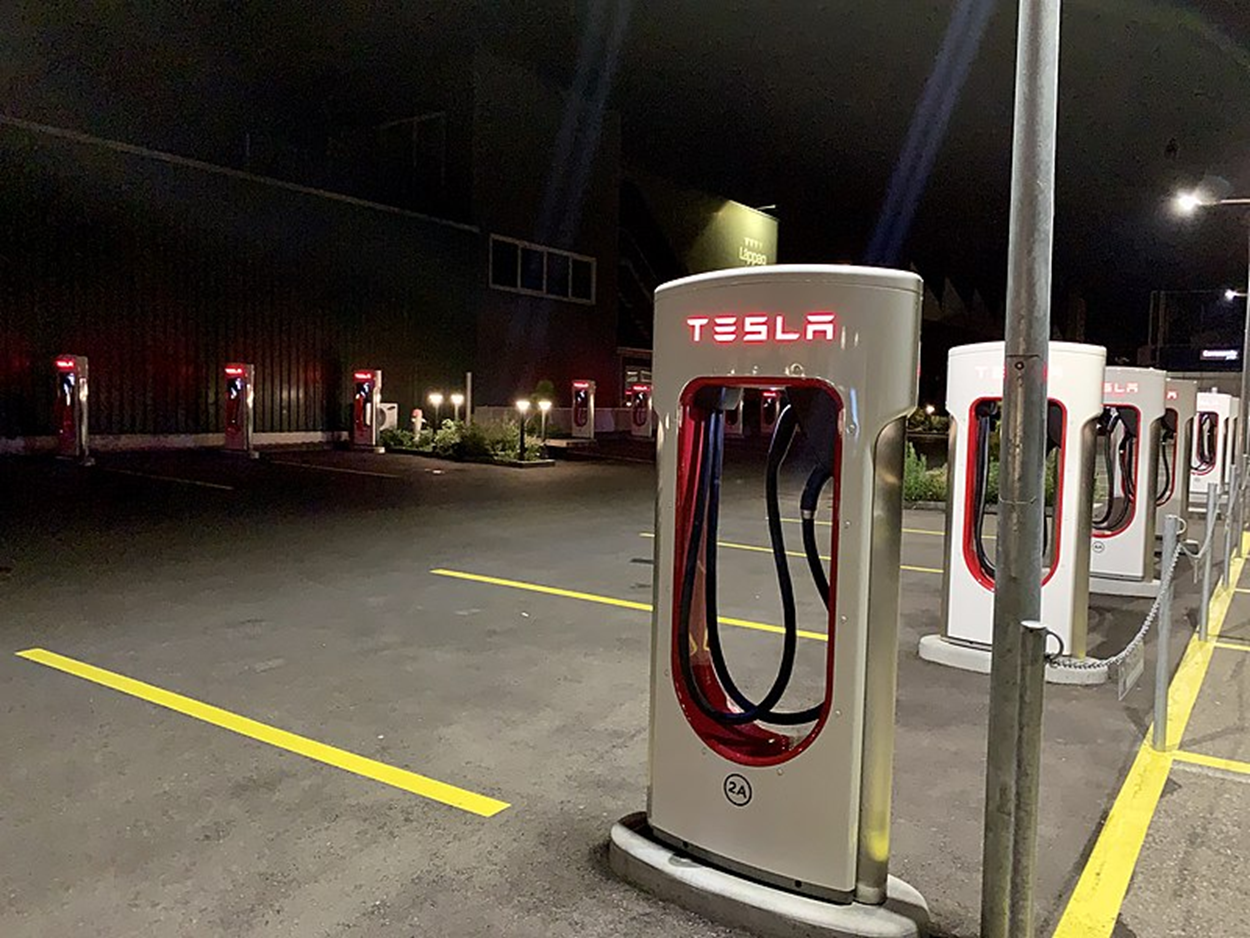 Image via Wikimedia Commons
In addition to the Superchargers, the facility will include Level 2 chargers for non-Tesla patrons. The Stantec-designed building received its go-ahead from the Los Angeles Department of Building and Safety on July 18, 2023.
Even more exciting, the project looks to go full steam ahead over the next few months. According to this X post on August 5, 2023, Tesla CEO Elon Musk indicated the project should be ready to roll by the end of the year. Considering that the initial site inspection and grading were already in the books in early August, Musk's prediction could very well come true.
Futuristic Design with a Practical Edge
It's no accident that Musk envisioned his complex with a space-edge flair. With ambitions that soar to Mars and beyond, the Tesla co-founder certainly found his design niche in Googie, a mid-century architectural style with deep LA roots and out-of-this-world inspiration.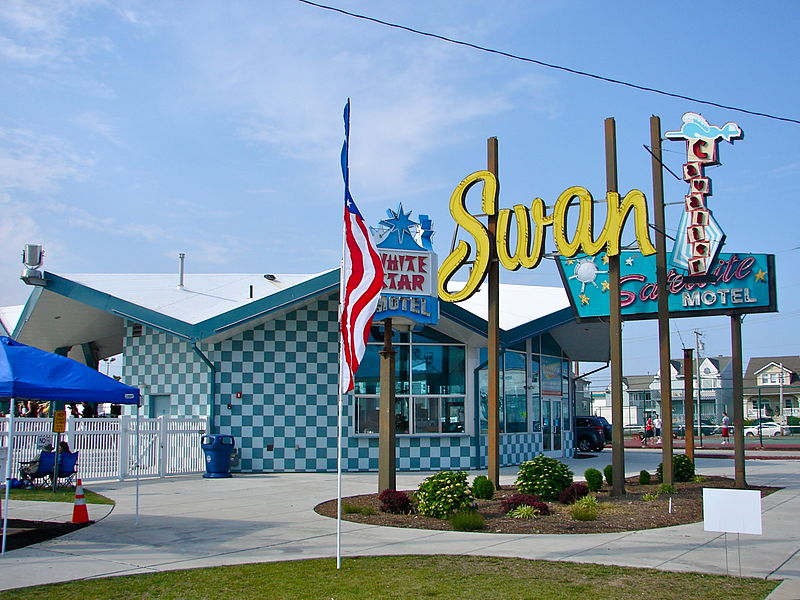 Image via Wikimedia Commons
In the 1950s, diners, gas stations, and coffee shops sprung up all over LA — all with "vibrant colors, myriad materials, daring shapes, and over-the-top signage," as Curbed's Diana Budds put it — attracting the attention of architecture critic Douglas Haskell. One of the most eye-catching examples of this new style was Googies, a popular West Hollywood coffee shop that gave the trend its name.
But as Budds points out, Googie was as practical as innovative. Its magnetic appeal caught the eyes of drivers passing by, luring them inside for a bite to eat, a hot cup of coffee, or a full tank of gas.
For that reason, Googie spawned a wealth of imitators across the country, at least in the future-thinking '50s. Those "optimistic, experimental, and exciting" buildings even inspired The Jetsons, a mid-century cartoon comedy set in the future. It's a great fit for Musk, whose brightly colored Superchargers are a throwback to the clean lines of mid-century modern design.
The Jetsons' futuristic look formed at least part of Musk's inspiration. In the August 5 post cited earlier, Musk dubbed his diner-and-drive-in "Grease meets The Jetsons with Supercharging."
With today's mid-century modern design revival as strong as when Mad Men burst onto the scene, Musk's concept should attract more than its share of trendy Hollywood types to fuel up — 21st-century style.
Charging station owners who want to take inspiration from Tesla's work can do a drive-by to check its progress at 7001 W. Santa Monica Boulevard, West Hollywood, Los Angeles.
Amenities Galore and Charging Too
In addition to the 32 charging stations in the facility's parking lot, the diner will have indoor and outdoor seating options where diners can watch 30-minute snippets of classic American movies 24/7 as they charge their cars. With a generous variety of dining options, the restaurant should please diners of every stripe.
This Googie-inspired complex might not be all the innovative EV charging station ideas Musk has in the works. Replying to a Tesla hotel design idea from a Musk parody account @ElonMuskAOC, Musk replied, "I wonder what kind of hotel we would design if we did so."
Inspiration for EV Charging Station Owners Everywhere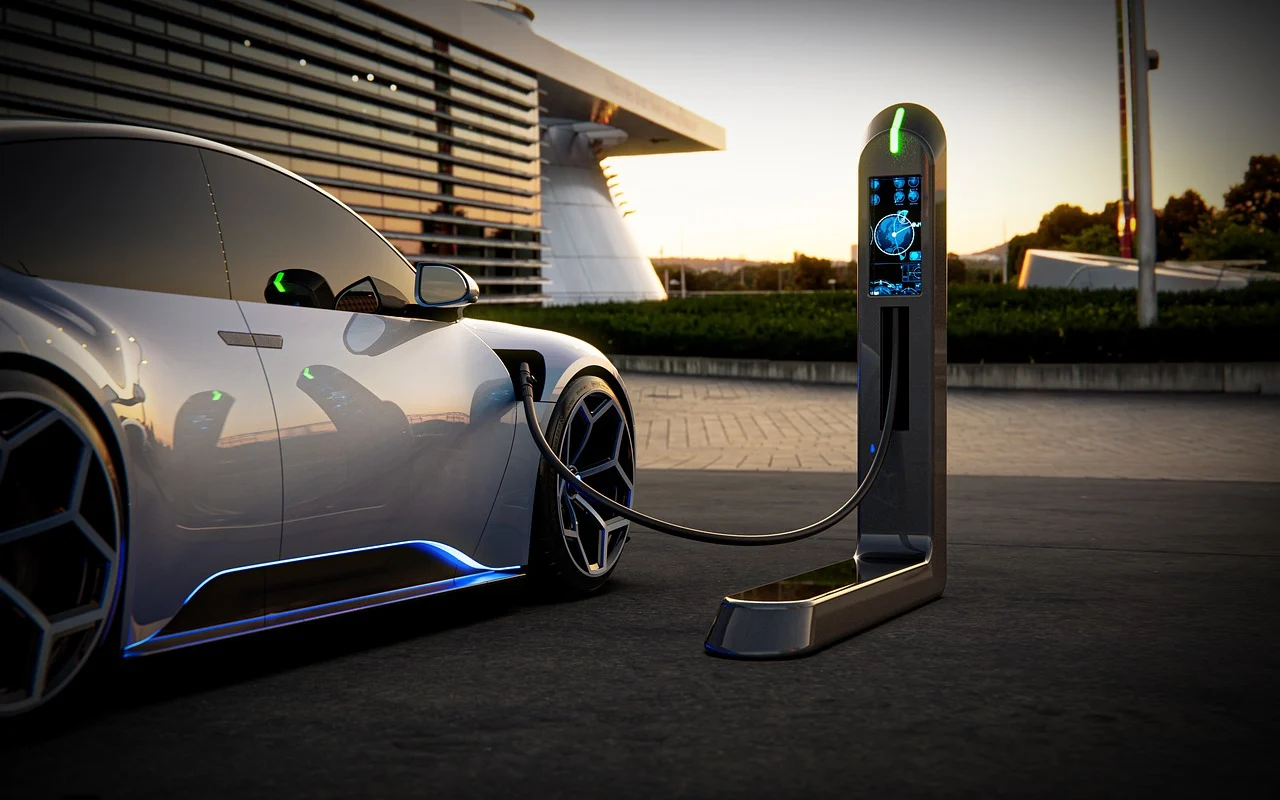 Image via Pixabay
With EV adoption rising across the US, charging station owners will likely see competitors nipping at their heels if they offer fewer amenities. Even though it's often a challenge for today's EV owners to find charging stations in rural areas of the country, that's about to change.
If EV sales soar as forecasts predict, EVs will account for nearly 30 percent of the nation's new car sales by 2030. Should that prediction come true, charging stations will likely spring up nationwide to serve these new customers.
EV charging stations providing little more than a charge will be out of luck. Don't let that be yours.
Take inspiration from Tesla's bold new project to offer some attractive options of your own. After all, as a Dialectic Engineering post points out, customer experience is about to be the future of EV charging. Here are a few ideas:
Full-Service EV Charging Stations
While full-service gas stations seem like a distant dream in the 21st century, they're another '50s idea worth reviving for EV charging stations. Back in the day, a driver could pull up to the pump, tell the attendant how much they wanted, and a crew of attendants would spring into action.
Not only did the attendants pump the fuel, but they also checked the car's tire pressure and oil while another washed the windows. Before the customer left, attendants often provided the customers with toys to entertain their littles or road maps to help them find their way to their next destination. EV charging stations that turn this blast from the past into the wave of the future could seal their dominance over their competitors.
Many '50s stations also offered minor car repairs — some even had a full repair shop in their garage. Since electric vehicles, though dependable, could also need some attention, offering customers some assistance when they need minor repairs could be a massive loyalty-builder among EV adopters.
Full-Length Drive-In Movies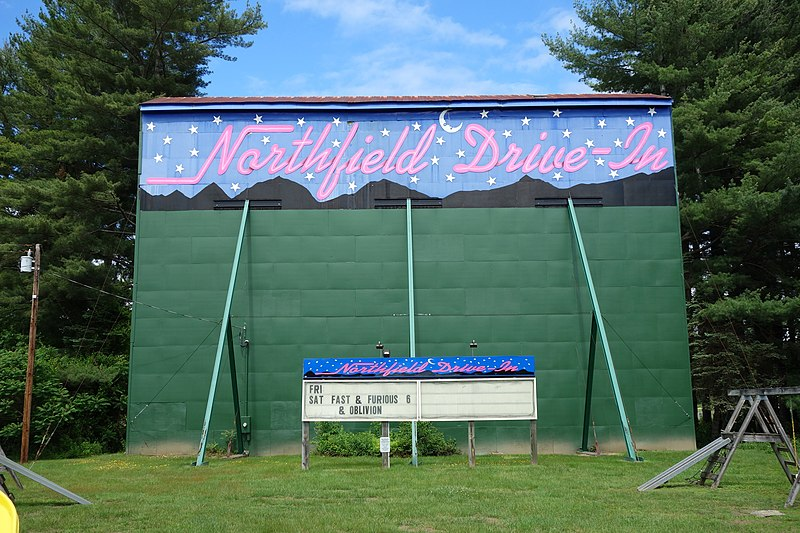 Image via Wikimedia Commons
Take Elon Musk's innovative EV charging idea a step further and construct a drive-in movie theater with each parking spot having access to an EV charger. A concession stand with restrooms in the back could add to the retro ambiance.
With 22-kilowatt Level 2 charging stations, your customers could power up to a full charge as they enjoy a full-length film and munch on popcorn and hotdogs from your concession stand. Turn a daily chore into relaxation time and watch the customers flood your gates.
Learn About More Customer-Attracting Ideas at the EV Charging Summit & Expo
Whether you want to discover more innovative ideas for attracting customers or learn about the latest EV charging technologies, you'll find it at the next EV Charging Summit & Expo. Meet the EV charging industry's emerging thought leaders as you hone your knowledge of this fast-growing industry. Reserve your spot today!