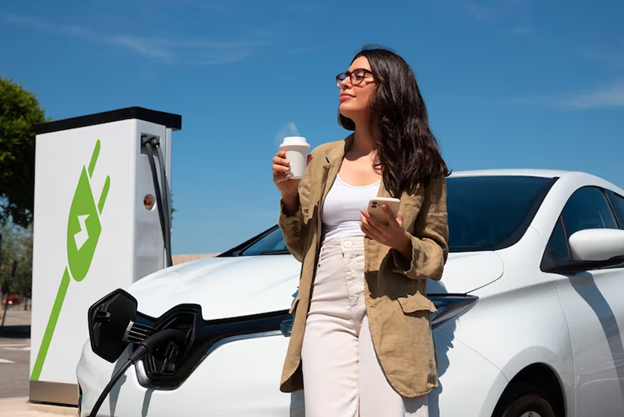 Image via Freepik
Are you ready to start an EV charging business or add EV charging stations to your existing services? Whether your plans include a retail center, a restaurant, a service station, or another facility, you'll need to promote your EV charging business to make it a success.
Like any other new or expanding business, you need to build awareness of your products and services to those needing them. In today's world, digital advertising is the best way to get — and keep — their attention and loyalty. It's the 21st-century version of the neon light.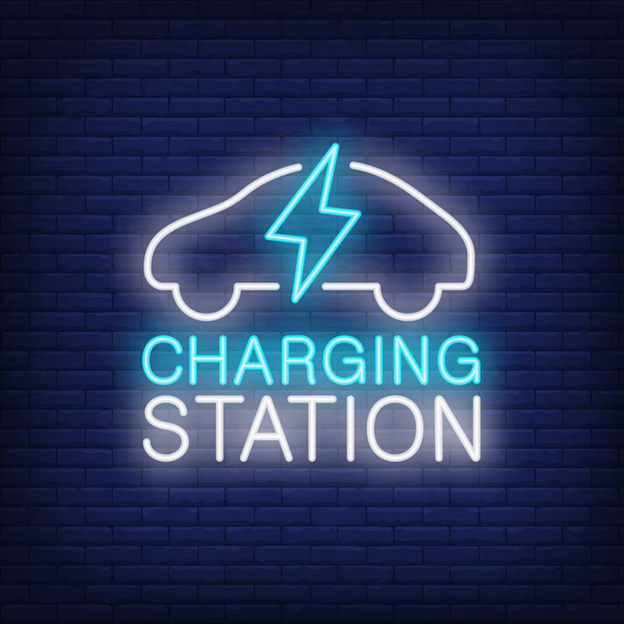 Image via Freepik
What Is Digital Advertising?
Digital advertising includes any form that uses digital technology to spread your message. It includes email, social media, static content on your website, blogs, search engines, mobile and online ads, and video platforms.
Why Digital Advertising Is an Effective Promotional Tool for an EV Business
Technology has blurred the lines between traditional advertising — such as TV, radio, and print ads — and digital advertising. For example, at least in part, many newspapers and magazines have gone digital. Additionally, many TV and radio programs also stream on platforms such as Roku, IHeartRadio, Netflix, and more.
Statistics show that companies that use digital advertising reap exceptional returns on their advertising investments. EV charging companies also need to make sure that they optimize their content for mobile, since their customers will be likely on the road when they need their services.
Even if customers search for your business before they leave home, they're likely to use their mobile devices. More than half of all internet traffic comes from mobile devices, as EV marketing specialists ProfitWorks points out.
Digital advertising delivers the goods for various businesses — including EV charging stations. While signage can direct customers to your physical location, what will make them choose your station over the next one down the road?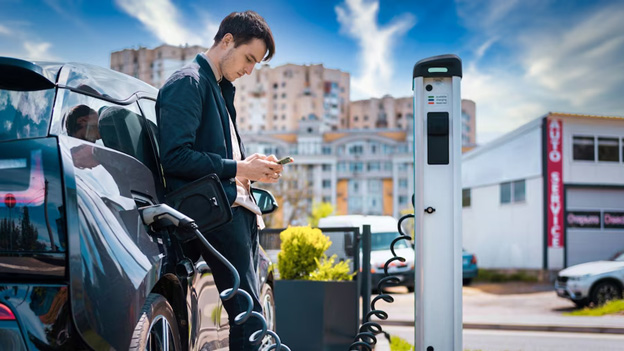 Image via Freepik
Two words. Brand awareness.
An effective digital marketing and advertising strategy will do just that.
How to Build an Effective Digital Advertising Strategy for Your EV Charging Station
Identify Your Target Customers
Whether adding electric vehicle charging infrastructure to an existing gas station or building a new facility, you must first identify your target customers — and what they want in an EV charging station through robust data analysis. Then, use the results of your research to target your digital marketing campaigns to that audience.
Build Your Target Customers' Trust With Valuable Content
Content marketing must position you as a thought leader in the EV charging space, whether in a blog post, podcast, or video. Use your market research results to identify what they want to know about EV charging, and then provide them with the information they need.
Are they weighing an EV purchase? Demonstrate your expertise with content that helps them narrow down their selection.
Does the data indicate that some of your target customers are new EV owners? They might need a tutorial video on EV Charging 101 to know what they're doing when they pull up to one of your chargers. Or, you could create a blog post outlining the differences among the various chargers.
If you want to attract a B2B clientele, post content about the advantages of having an EV fleet to a fleet owner's bottom line. If they are concerned about customer blowback about the impact that a large fleet's used batteries might make on the environment, share how some of the latest developments in EV battery recycling technology can ease their fears.
Those are only a few ideas. Use your research to determine other topics that interest your target customers. If your creativity runs dry — or your staff is too busy running your business — find talented freelancers or an agency to help you build your customers' trust.
Point Out the Advantages Your EV Charging Service Offers
While providing informative, educational, and entertaining content should take up around 80% of your advertising budget, you do need to point out what makes your EV charging service stand out from your competitors. Start by doing a deep dive into your competitors' offerings and the advantages your charging station has over theirs.
What auxiliary services do you offer that they don't?
Can your chargers get your customers back on the road faster than theirs?
Do you have a comfortable place for your customers to relax and refresh while their vehicle charges?
Do you have knowledgeable attendants who can help them with the charging process?
How close are you to a major highway or major attractions?
Then, create content that points out those advantages to potential customers. Publish it on a variety of channels so that your customers can see or hear it on their favorite platforms.
Supplement Digital Advertising With Traditional Marketing
After you have an effective digital strategy for advertising your EV charging business, augment it with traditional marketing methods.
Advertise Your Station Where Your Customers Pass By
From billboards or other signage in advance of your station on major highways to buying ad space in local newspapers and travel publications, you can reinforce the image you've worked so hard to build online. You could even advertise your charging station in other local businesses. Many restaurants in travel centers and truck stops provide ad space on their placemats.
Cultivate a Relationship With Your Local News Professionals
Get to know your local press, and be sure to send out press releases whenever a new development arises. If you can score an interview on a local TV station or in a news publication, all the better.
Network With Other Professionals in the EV Charging Space
Building your reputation among the industry's movers and shakers can land you customers as you build your reputation as a thought leader in the EV space. Word-of-mouth advertising brings in five times the sales as paid ads do.
Recommendations from trusted EV charging professionals, such as EV software developers, EV charging equipment manufacturers, and others, can help build trust in your brand among potential customers, both EV fleets and individuals traveling through your area.
At an EV Charging Summit event, you'll meet the EV industry's top professionals, building your network as you learn about all the latest developments in the field. Find out more about what's on tap at our next event today!