If you're an owner or investor in an EV charging infrastructure startup, you'll likely face tough competition from the industry giants. Locating your charging stations in underserved cities where EV charging availability is scarce can give you a leg up on the competition.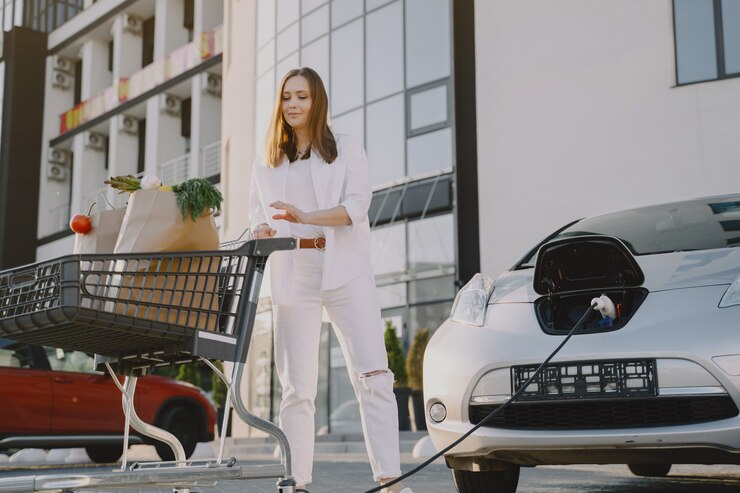 Image via Freepik
As of November 2023, these seven cities top the nation in EV charging availability. Finding other areas in the same state to locate your charging stations could be a savvy business decision that could level the playing field between your company and established industry players.
1. Greater New York City, New York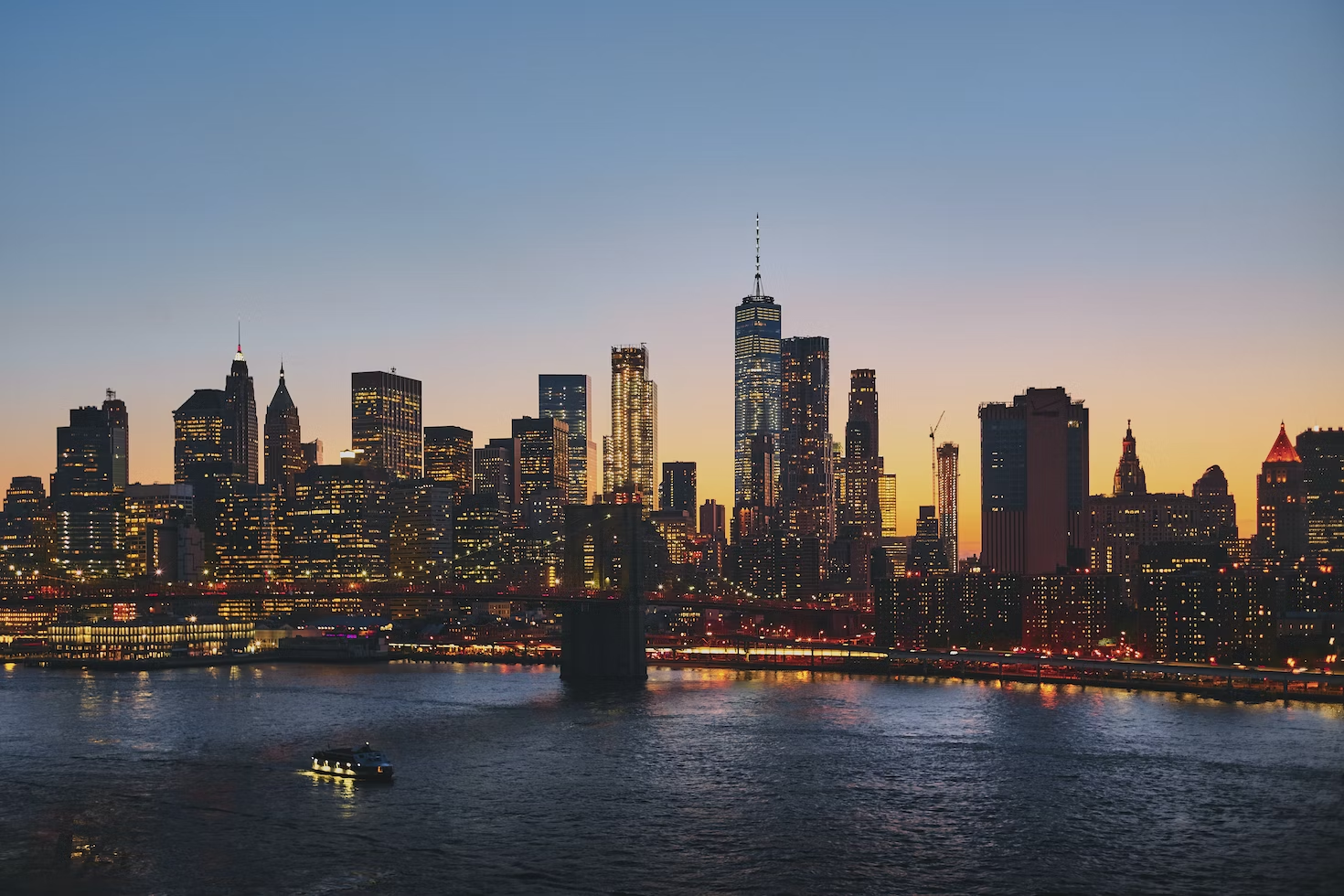 Image via Unsplash
With 7,672 EV charging stations scattered across the sprawling metropolis, Greater New York City has by far the most EV charging stations of any US city, according to the popular charging directory Plugshare. Of that number, 1,670 stations provide charging services for free.
Fast chargers abound, with 1,071 Tesla Superchargers and 641 other rapid chargers scattered throughout the metro area. Chargers that use J-1772 plugs are the most common, with 4,526 stations. Four hundred fourteen stations with CHAdeMO plugs and 717 stations with CCS plugs round out the Big Apple's charging options.
If you're looking for less-crowded major cities to locate your EV charging startup, Buffalo ranks among the state's more underserved cities in EV charging availability, with only 692 charging stations. With nearby Niagara Falls attracting a wealth of tourist traffic every year, it's an ideal spot to plant your EV charging company without the intense competition in New York City.
2. Greater Los Angeles, California
Unlike New York City, Los Angeles stretches out for almost 50 miles in several directions – and that's just the city limits. When you add the other cities that have grown up around LA, you're looking at a driver's city. EVs are no exception. With 4,787 public charging stations, Angelenos have various choices for their charging needs.
With 590 free charging stations, all EV owners can find a charging station to suit their needs. Fast chargers are less common than those in NYC, with only 508 DC fast chargers available, including Tesla and other fast-charging opportunities.
But if your charging company would like to pursue a California city with fewer competitors, San Francisco has only 787 EV charging stations and an average income 45 percent higher than Los Angeles. Those factors make the city ripe for new EV charging infrastructure development.
San Francisco's bent toward eco-consciousness even before it was "cool" and incomes that can afford an EV's higher initial cost make the city an ideal alternative to Los Angeles for newer EV charging companies looking to locate charging stations in the Golden State.
3. Greater Washington, District of Columbia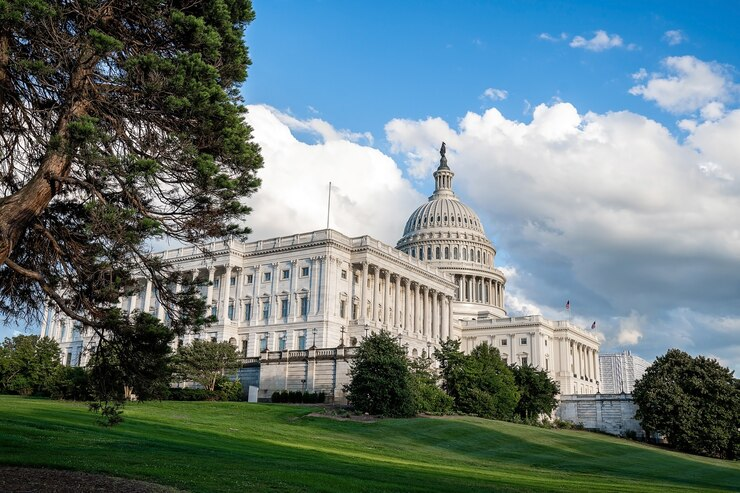 Image via Freepik
The nation's capital, Washington, DC, and its surrounding suburbs are close behind LA in EV charging availability. Located between Virginia and Maryland, the area is home to some of the nation's wealthiest residents. In addition, the area's rich history and many museums make it a tourist magnet.
It's no wonder, then, that the area's 4,772 charging stations are doing well. Large EV charging companies, such as Blink, ChargePoint, Tesla, and Volta, do a brisk business providing charging services for the area's residents. Its 954 fast chargers provide a quick charge-up for people taking long road trips, while 711 free EV charging stations provide added perks for the area's growing number of EV adopters.
With less competition and an influx of tourist traffic, Virginia Beach provides an attractive alternative to DC for EV charging startups – especially DC fast charging stations. While it's not an underserved area regarding EV charging availability, the iconic beach town and surrounds have much fewer competitors, with 560 chargers and only 129 fast-charging stations.
4. Greater Boston, Massachusetts
Unsurprisingly, the greater Boston area numbers among the top 10 cities for EV charging availability. Its mayor, Michelle Wu, is an EV enthusiast who has spearheaded EV charging infrastructure development across the city, including its fleet vehicles.
Boston's 3,679 charging stations include 501 free stations and 540 fast chargers. Tesla, ChargePoint, Blink, and AmpUp are all major players in the city's EV charging industry.
As the third largest city in Massachusetts, Springfield would be an excellent location for new EV charging companies to put down roots. Its growing population, with its rising income levels, could support more EVs and the infrastructure that supports them. Fewer competitors – only 447 charging stations – make the city ripe for EV infrastructure development.
5. Greater Atlanta, Georgia
A massive push from Georgia Power and state incentives have driven EV adoption all over the state. Nowhere is that enthusiasm more evident than in Atlanta and its suburbs, which now have 3,530 EV charging stations scattered across the metroplex. That includes 551 free options and 659 DC fast chargers, a must for Atlantans on the go.
But to the east lies Savannah, with only 274 public charging stations, 72 of which are fast chargers. Its five-tiered economy positions it for growth, and its seaside location makes it a pleasant place to start or expand an EV charging infrastructure business.
6. Greater Seattle, Washington
One of the most enthusiastic cities for EV adoption, Seattle supports 3,275 EV charging stations to serve its more than 700,000-plus residents. With hefty Washington State federal and state incentives for charging infrastructure and EV adoption, it's a mecca for EV owners.
However, its population is dwindling – a loss of 0.58 percent over the last three years. Across the state, the Spokane/Spokane Valley population is growing, making it an ideal place in this EV-friendly state for newer EV charging companies to make a name for themselves.
With only 320 charging stations and breathtaking scenery to attract tourists, the Spokane area is an excellent alternative to the hefty competition newcomers might face in the top 7-ranked Seattle.
7. Greater Miami, Florida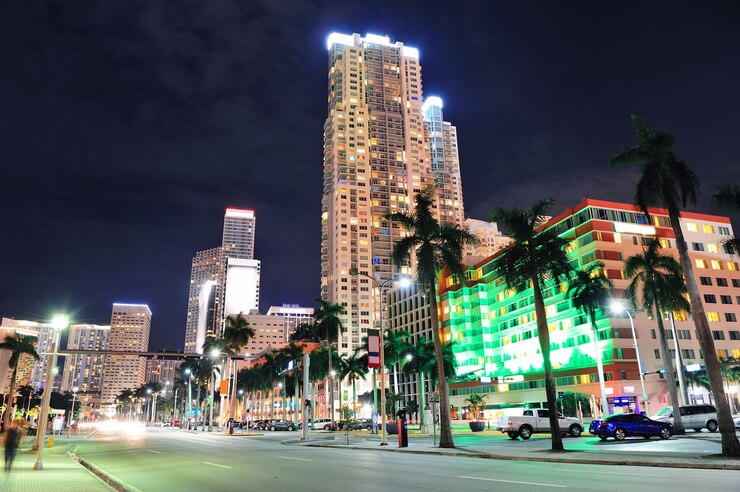 Image via Freepik
A bustling economy and tourist attractions have made this Florida city only one of seven US cities to top 3,000 charging stations within its boundaries. Given earlier models' lackluster cold-weather performance, Miami's warm climate makes it an optimal location to own an EV. Almost one-fifth of the area's 3,094 public charging stations are DC fast chargers, while 433 allow owners to charge at no cost.
Florida's largest city, Jacksonville, is another story altogether. The city's EV charging infrastructure is ripe for growth, with only 538 charging stations serving more than 962,000 residents. The city's 0.44 percent growth rate should make it attractive to investors and startups.
Look Beyond Coastal States for Even More EV Charging Expansion Opportunities
One commonality among the cities with the most EV charging availability is that they're all in coastal states. In addition to other, more underserved cities within coastal states, consider expanding your company's reach into the nation's heartland.
With longer-range EVs now available to appeal to rural Americans, the EV revolution will likely expand to the Midwestern states. Companies that act now to establish a presence could see a massive leap in their visibility – and their profits.
One of the best places to explore outside-the-box expansion opportunities is at an EV Charging Summit event. There, you'll hear from the industry's finest minds on EV charging technology, marketing strategies, hidden opportunities, and much more. Register today for our next event!