It's no surprise to those familiar with the EV market that self-driving technology has made great strides in recent years. The increased use of Artificial intelligence (AI) and machine learning (ML) means that self-driving vehicles are fast becoming an increasingly attractive option for fleet companies, business operators, and the public sector.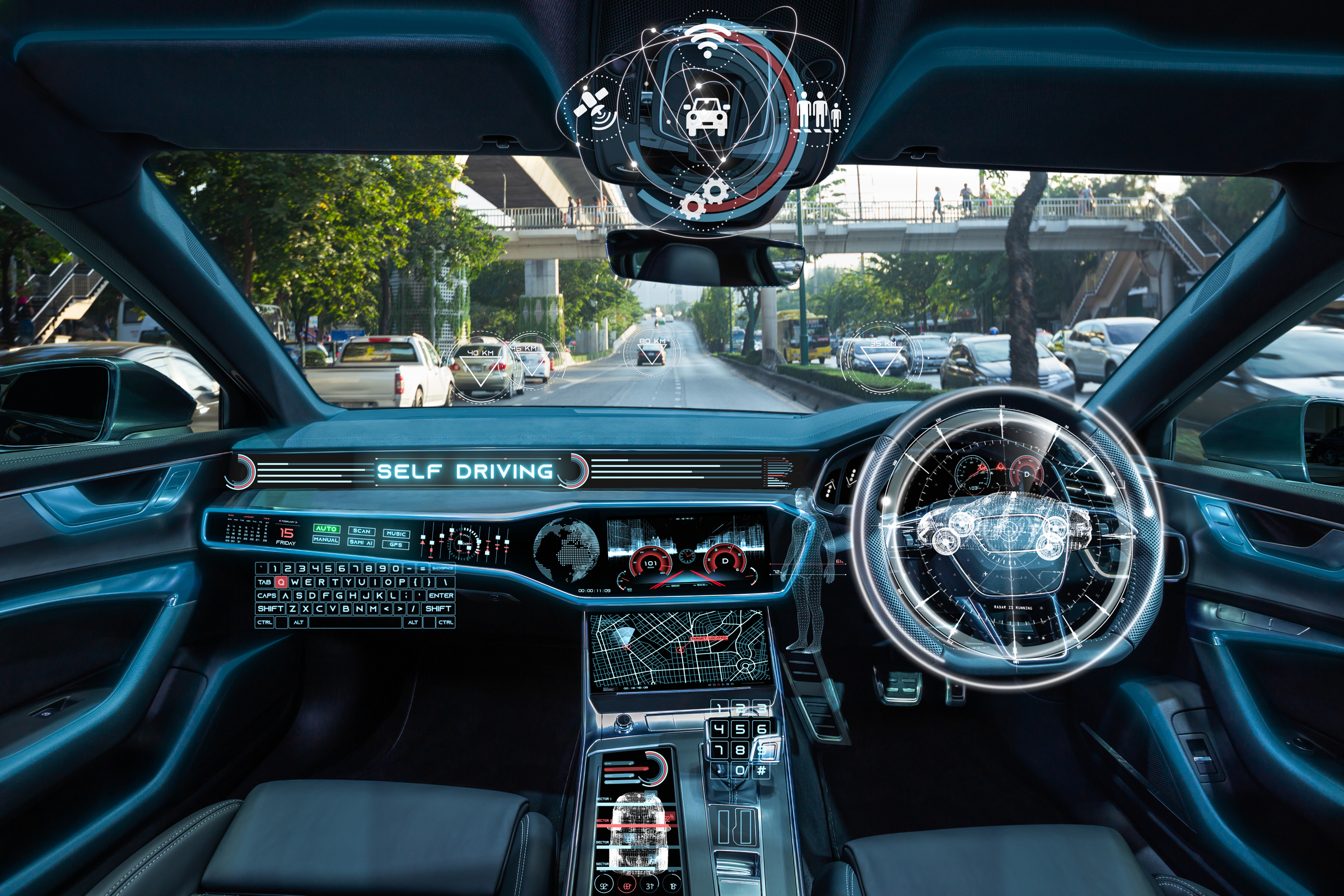 Image by kinwun on Vecteezy
Self-driving EVs can provide efficiencies and profit opportunities to nearly all business owners when deployed strategically throughout a transportation network — and understanding their key drivers for growth makes it easier to make effective decisions about these deployments. Let's explore four key drivers spearheading the evolution of self-driving EVs to be on the front foot in an ever-evolving industry.
1. Key Players Prefer Low-Emission EVs
As nations worldwide become more EV-ready and governments across the globe phase out gasoline-powered vehicles, the demand for low-emission vehicles has steadily increased, with more than 6.5 million sold globally already. And because they are already packed with new technologies, EVs are the preferred car type for the burgeoning self-driving capability.
Advancements in artificial intelligence (AI) and machine learning (ML) have made self-driving vehicles an increasingly attractive option for consumers and business owners alike, and the industry is set to grow to $5 trillion by 2031. Major players in the EV industry, like Tesla, Toyota, Honda, Hyundai, Volkswagen, General Motors, Alphabet Inc, BMW, Volvo, and Ford, are investing heavily in developing new automated EV models to meet the demand and are already making waves in the industry.
2. Demand for Improved Safety While Driving
The National Highway Traffic Safety Administration (NHTSA) finalized a report on traffic crash fatality data and found that a significant number of fatalities resulted from car crashes and that 94% of severe car crash fatalities were due to human error. The NHTSA states that as a result, the public and private sectors are turning their attention to self-driving EVs as a potentially safer transport option.
Self-driving EVs have evolved over time and are not yet fully automated. However, most current models are equipped with advanced safety features like lane departure warnings and automatic emergency braking, significantly reducing the risk of accidents. As these new technologies are developed further, leading players in the industry can leverage their benefits for a distinct competitive advantage.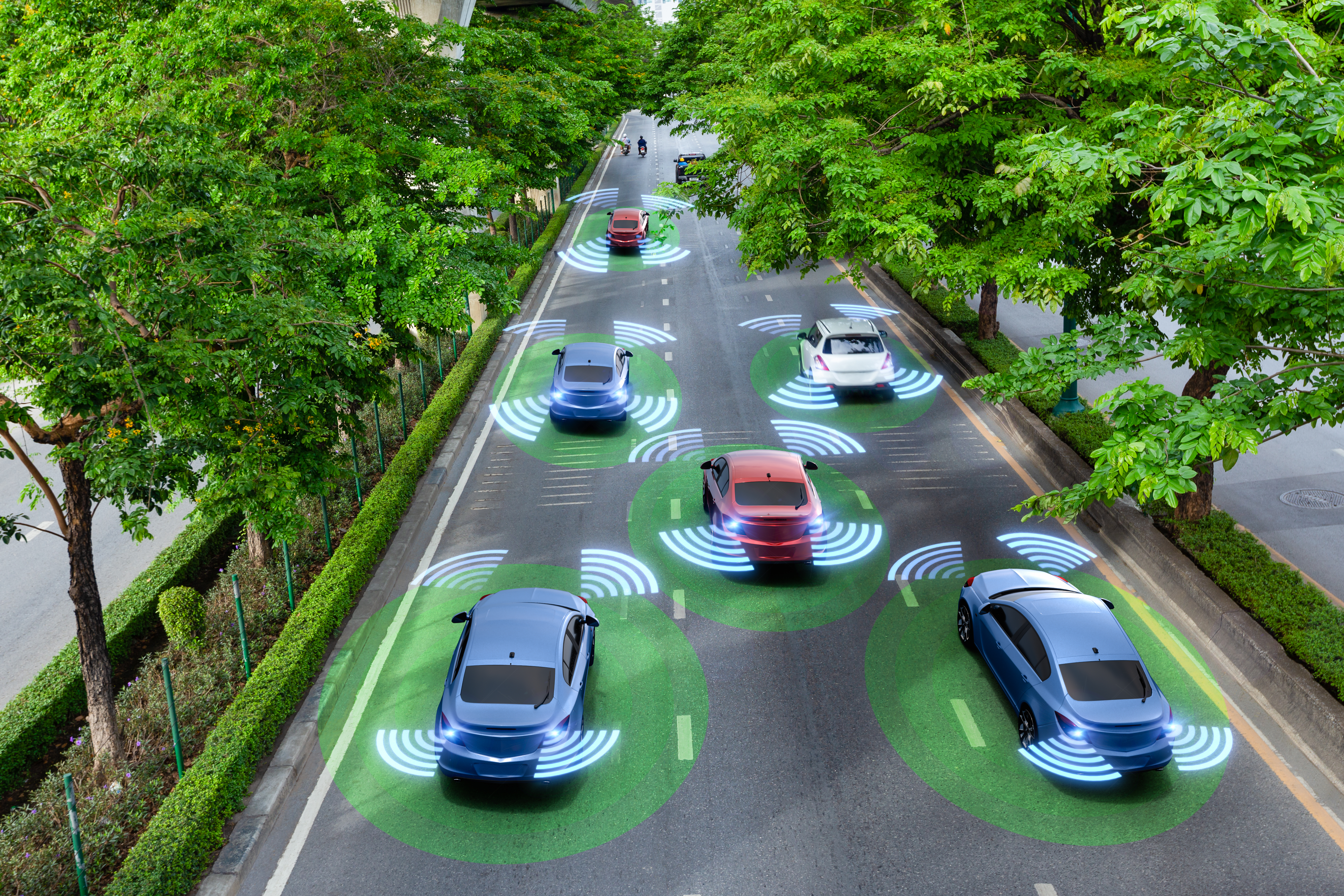 3. Government and Public Demands for Improved Traffic Flow
Beyond the human cost, road accidents cost the country billions of dollars each year due to traffic congestion and supply chain disruption, lost productivity, damage to infrastructure and property, and increased insurance premiums. According to the World Health Organization, road accidents cost most countries approximately 2-4% of their gross domestic product yearly due to medical and legal expenses, emergency services, and insurance claims. They can also lead to long-term economic strain due to reduced economic productivity and decreased workforce participation.
Fewer road accidents may translate into more available funds for much-needed services and initiatives. Less congestion on roads can result in smoother traffic flow, which, in turn, may have a ripple effect on various industries, such as logistics and transport, that benefit from fewer delays and increased productivity.
4. Tech Advancements Drive the Demand for Self-Driving Automated EVs
The continued advancement in safety technology is a key driver in the self-driving EV space and reduces buyer hesitation due to automation safety concerns. Self-driving EVs are designed with a 360-degree range of vision. This reduces human error and the risk of accidents and crashes, which supports a safer driving experience. Self-driving EVs also have sophisticated onboard sensors that receive data from multiple sources for accurate and reliable responses to environmental stimuli.
Another key technological advancement is the improved electric vehicle charging infrastructure, EV charging equipment, and charging station networks, making establishing a self-driving EV fleet more attractive and practical. Charging station companies like ChargePoint and EVBox are helping to improve the charging experience for EV fleet management companies by providing versatile charging solutions across a wide range of locations, such as homes, businesses, and public parking areas.
But It's Not All Perfect…. Yet
Although the self-driving EV industry is growing exponentially and has the potential to revolutionize the future of driving, there are some risks involved with this new technology that requires consideration.
Financial outlay and maintenance costs
Self-driving EVs are currently more expensive than traditional vehicles due to the sophisticated technology they use. For example, they use multiple sensors and advanced software to extract the data from the sensors, all of which are expensive. This means they aren't as accessible as traditional motor vehicles.
Also, due to the complexity of self-driving components such as sensors, cameras, and other software, maintenance costs for self-driving EVs are higher than for traditional cars.
Thankfully, many nations have introduced attractive incentives that reduce the initial outlay or maintenance of EVs.
Privacy and security
Self-driving EVs collect substantial amounts of data on drivers, passengers, and locations and use computer systems that can be manipulated by cyber criminals, making cars more vulnerable to cyber-attacks or data breaches. There are concerns that tracking a self-driving vehicle's movements is reasonably easy, giving rise to surveillance and privacy risks.
Technology is still young
Another consideration is that the technology is still developing, which means there may be development issues or errors that require updates, patches, or complete overhauls. For example, accidents involving self-driving EVs have been a concern, especially in cases where self-driving components malfunction.
Further infrastructure needed
Finally, more infrastructure is still needed to make self-driving EVs practical for everyone. EV charging stations and specialized maintenance centers are required and may not be available in all locations.
The verdict
Despite these risks, authorities and industry experts agree that the benefits of self-driving EVs far outweigh the costs in the long term, with many government bodies predicting this technology will become the norm within the next few decades.
Being aware of the key drivers in the growth of self-driving EVs means a greater ability to be prepared for the future, particularly as the major players ramp up their investment to meet the growing demand. Regardless of the challenges, the future of self-driving EVs is very promising as they become a more sustainable, affordable, safe, and convenient choice for everyone.
To learn more about the latest EV charging infrastructure and innovations, check out our upcoming events here.